TDS Vs Charter Spectrum: Which Subscription Service is More Secure?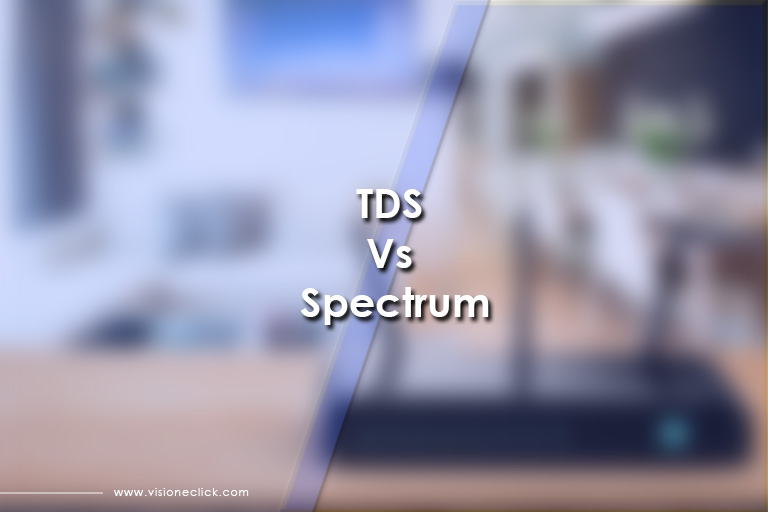 We often find people stuck in never-ending debates. From Lakers vs Celtics to BMW vs Mercedes, these debates never seem to end. It all comes down to your own perception and that of the other person. But there are some things that are comparable objectively. In this blog's case, the internet security suites of TDS vs Charter are very comparable. You just need the right information. Which is what this blog will attempt to give to you.
An unbiased and objective comparison based on facts.
TDS vs Charter: Which Is a More Secure Service?
There is no one-liner that can answer this question. Charter Spectrum has one of the biggest service footprints in the United States. Spectrum internet plans, TV packages, and voice services are very popular with Americans. The provider also offers business connectivity services to corporations, SMEs, and enterprises. TDS Telecom is also a significant player in a market where there are only a few major service providers. In addition to TDS Internet plans, it offers voice and TV plans to the subscribers within its footprint. Our focus is on both providers' internet services. Specifically, internet security suites that come with their subscriptions.
The internet is a scary place. At any given time, there are thousands of malicious cybercriminals waiting to attack. The internet is full of malware, Trojans, spyware, ransomware, and bots. These can infect your computer. These malicious pieces of software attack your device. They can harm you, steal your information, commit fraud and even misuse your identity. So unless you have strong, up-to-date security to protect you, you are exposed to a lot of digital danger. Most providers offer security suites with their internet services. In our analysis, we will look at:
TDS vs Charter: The Type of Security Suite
Spectrum vs TDS: Security Features
Security for Businesses
Let's have a closer look at these areas of comparison
TDS vs Charter: The Type of Security Suite
The first major comparison to make is the type of security suite each provider offers. This is a crucial aspect today. More so due to the increase in cord cutting trend and the popularity of online streaming! These security suites come with their internet services. Spectrum offers a comprehensive security suite powered by McAfee. Now, as we all know, McAfee is a recognized player in the antivirus and system security arena. McAfee offers cybersecurity solutions to both consumers and businesses.
The company's software protects, detects, and corrects threats in real time.  In fact, McAfee ranked 3rd on the best antiviruses of 2019, based on this review by Top Ten Reviews. By comparison, the TDS security suite is powered by F-Secure. F-Secure is a Finnish company that unfortunately did not make it on to the list. That does not mean it's not any good, as we see in the next section. But in my opinion, Spectrum wins out on this area because of it's McAfee Security Suite reliability.
Spectrum vs TDS: Security Features
You can't compare the two security suites properly unless you have a look at their features. Let's have a look at Spectrum first. The Spectrum Security suite is available for both Windows devices as well as Mac. The licensed version you get with your cable subscription covers up to 10 devices. The security suite provides real-time protection against advanced viruses, spyware, and other malware. It comes with a secure firewall, keeping your data protected against hackers. The suite updates automatically through the cloud for active Spectrum customers – just like  It also detects spyware and removes it to make sure your devices run smoothly.
On Windows devices, the suite automatically blocks unsafe websites. The Windows version also offers parental control features to restrict harmful content. There is also a BotNet detection features, which finds and removes bots hiding on your device. Now we come to the F-Secure powered TDS security suite. The license only covers 3 devices. But the suite is well suited to protect your information. Things like your passwords, credentials, usernames, and bank information remain safe. You can rest easy while you browse the internet.
The suite has all the basic security features you would expect. It protects you from viruses, Trojans, and worms effectively. It also has anti-spyware and anti-adware features to keep your internet sessions smooth. The TDS security suite focuses on faster performance and privacy. The security suite reduces email clutter by removing junk and spam mail. Like Spectrum, this security suite also comes with advanced parental control features. This makes for safe browsing in houses with young children.
Security for Businesses
Let's take a look at the Spectrum vs TDS security suites for businesses, corporations, and enterprises. Online businesses are at an increased risk of exposure to cyber attacks. The business security suite that TDS offers dependable virus protection. One that is always up-to-date. The idea is simple. Keep the workplace safe and functioning smoothly. The suite works on your local network. It protects your devices from worms, hackers, and other malicious threats. The software updates automatically. It also scans and fixes your computer in real time. It keeps your devices running smoothly and efficiently. The installation and configuration processes are quite simple. Managing it across your business is also quite easy.
Compare Spectrum's business security suite now. The provider's business internet subscription comes with McAfee Multi-Access. This is a comprehensive piece of software. One that always keeps your business secure from malicious attacks. It has up-to-date anti-virus capabilities as well as real-time protection. The software keeps you protected from spyware, viruses, Trojans, worms and other malware. The installation and configuration process is fairly easy.
Disclaimer: To our knowledge, we have made all the required efforts towards obtaining owner/publisher approval for the use of images in VISIONECLICK.COM blog posts. However, if you find violations of any sorts regarding any image, please feel free to contact us. Prices and packages mentioned may vary with time and the specific locations.