The Mission Impossible Fallout 2018: Another Chip off the Old Block?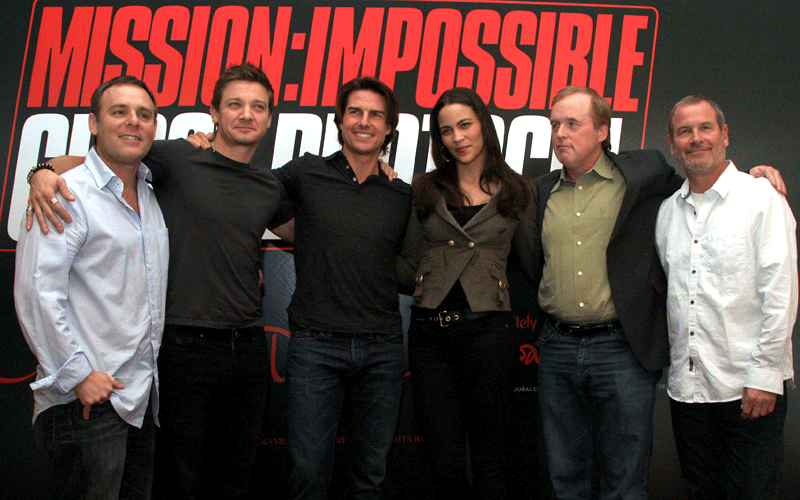 Photo Credits to emirates247.com
Being the ardent book-lover that I am, I was recently forced by my nephew to venture out of my two-storied 'den' for a while – and see the Mission Impossible Fallout 2018 movie. And when I arrived at the movie theater, I was intrigued to read its title 'Fallout' – which suggested a delicious plot twist awaiting movie-goers. Since nothing appeals to my fancy more strongly than a well-constructed story-line, I didn't resist the invitation too much.
Even when I knew that my nephew is a considerably annoying partner to keep anyone's company in the cinema. And he has a terrible habit of excitedly making loud comments when the movie screening is in progress. Which, if you've ever been inside a cinematic environment, is absolutely the worst thing that you can do to ruin the experience for everyone!
A Few Complaints (of a General Nature)
But truth-be-told, the dear fellow did manage to keep his happiness bottled up with this one. Something which says a lot about the ability of the film to keep its audiences fully absorbed in its telling. And in retrospect, I must say that I enjoyed it a lot myself. With one major reason being that it didn't resort to a lot of overly clichéd dialogue and acting sequences.
Like many people I know, I am very tired of watching & hearing the same film scripts being used again and again to make an impact. And this is the problem with the bulk of Hollywood productions today – whose directors seem to have forgotten how to innovate and think up any new ideas. The same can be said of our contemporary fiction writers – who only seem to know how to think safely. To write books on subjects that the public wants to consume, instead of the stuff that possesses some degree of literary quality. The stuff that is different, and makes people think (for a change).
My Problem with Today's Movie Critics
Some critical reviews on Fallout on various internet journals, and you should know that all of them contained spoilers.
And I'm not kidding!
I don't understand why movie critics aren't more careful these days, and website editors more strict with their specialist writers. When people read reviews, they only care to know whether a movie is worth spending their hard-earned dollars on. They want an idea of its thematic content, and not how the actual story progresses. Because if we did that, we'd take away the very mystery around which the movie revolves. The takeaway message that people want to discover for themselves – and then take pride in their own intellect for doing so. A movie's popular appeal is not hard to understand; provided that one is willing.
And so with these background remarks in place, allow me to discuss about what made this movie special for me.
I promise not to have a go at the story too much. Don't worry.
Filming Locations
Released in the U.S on the 27th of July, the filming locations included countries as the U.K, the UAE, New Zealand and Paris. A little bit of mostly every continent, in short.
Since this film continues onward with Ethan Hunt's explosion-filled spy chronicle, it makes use of a lot of intelligence agency references. And in the interests of not giving too much away, you should know that the MI6 and the CIA play a big role in the plot. There are breathtaking lunging scenes filmed in the countryside of Paris, desperate chases on the streets of London, and real-life sand dune visuals from the deserts of the Emirates. And you'll get a decent overview of a few of the main tourist attractions.
Love, Heartbreak, Patriotism, and (Shocker!) International Terrorism
This heading is pretty self-explanatory, in terms of summarizing the major themes of the production. Before heading towards the movie theatre, you should first-of-all know that you're in for some major action. Expect a lot of helicopters to crash, planes to nosedive, and an absolute ton of gun action!
There is also the background element of a strained romance between Ethan and his former spouse. The issue of global terrorism, particularly as it affects South-East Asia, is also present. Some of the material is highly political – enough to remind me of reality TV when I was immersed in the movie.
References to Indian and Chinese 'Expansionism'
A big part of the film has to do with preventing terrorist advances in the China, India and Pakistan. This would not have been so if the movie dealt with imaginary states and their exaggerated social problems.
The movie is expected to be out in DVD and blue-ray sometime in late September or October. As for me, I'll be watching it again through my Spectrum Select Package subscription. With a bag of buttered popcorn, and some dry sherry, to make the experience more memorable!
Disclaimer: To our knowledge, we have made all the required efforts towards obtaining owner/publisher approval for the use of images in VISIONECLICK.COM blog posts. However, if you find violations of any sorts regarding any image, please feel free to contact us. Prices and packages mentioned may vary with time and the specific locations.