Things You Should Know About Tremendous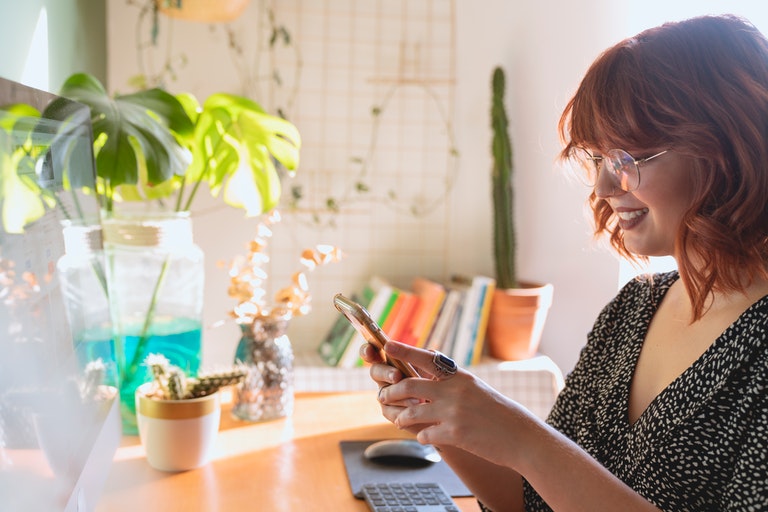 Tremendous is a US-based loyalty reward platform founded in 2010. It aims at ensuring companies and businesses can pay anyone easily and instantly globally. Also, it is a way companies may use to distribute digital incentives across the world. Companies, despite their size, can easily buy, track and manage incentives using the tremendous app.
Tremendous also help to acquire more customers and increases sales and revenue. One can send both physical gifts and digital gifts anywhere in the world. These gifts may include; visa reward gifts, pre-paid cards in bulk, physical and virtual, monetary incentives, and rewards to both cards, accounts, and PayPal.
Notably, Tremendous Rewards helps with manual upload and API in bulk ordering, customizing tools for the brand and audience to adapt their redemption experience, and team management for colleagues to send them the rewards for their orders.
Some of its features include bulk ordering, search previously issued rewards and administrative actions, track spending patterns over an organizational team member. Also, forms, recipient basis for accounting and tax compliance purposes, and export detailed CSV report on-demand within the tremendous dashboard.
In addition, the tremendous app is easy to use; the person who orders the gift cards and the receiver is user-friendly. Tremendous does not involve any costs or fees. With many mails merges as you wish to send custom emails to many beneficiaries, you can create excellent look-alike custom emails.
After the recipient has made claims, you can also add other actions such as forwarding to a web or video page. There are many options for gift cards, and you can even limit them to several options. Finally, it's best to collect W9 tax information from recipients who receive large cards to allow you to issue 1099 at the end of the year easily.
 Here are some of the services provided by tremendous rewards.
They ensure instant deliveries anywhere around the world
They guarantee frustration-free rewards redemption
They have a simple portal that is convenient in all aspects; sending, tracking, and managing rewards in two clicks.
They make it possible for you to create your own custom branded gifts.
Tremendous has several features, these include;
Activity Tracking
Campaign Management
Employee Referral Management
For Customer Referrals
For Employee Referrals
Gift Card Management
Loyalty Cards
Recognition Tracking
Referral Templates
Rewards Catalogue
Rewards Management
Third-Party Integrations
Companies can use the tremendous platform in different directions; these include; research and surveys, including incentives for surveys and market research. Also, they use it for marking goals that have rewards for customers to help in customer acquisition. Also, companies may use tremendous to reward employees for good work; sales plan fulfilled, holidays with employees rewards and recognition, sales performance and incentives, holiday gifts, health, and wellness.
 Pricing at tremendous
Most services are free; they include no charges whatsoever; these include monthly fees, setup fees, and minimum. Also, other free services include; digital visa cards, digital gift cards, and charity donations. However, the company may include charges if you want to send a direct financial reward (PayPal) and order physical Visa cards.
Incentives are essential tools to integrate into your company to motivate and engage team members to enhance productivity. Companies should well implement Incentives to ensure they serve the proper purpose and keep organizations moving forward; therefore, if well-implemented, incentives will have several pros.
Here are some of the pros of implementing the use of incentives in your organization.
Increases productivity
Appreciating workers for good work will always motivate them to do better, thus increasing productivity in a company. Hitting targets and delivering tangible results from employees require some appreciation, and giving out financial incentives may not be a cup of tea for everyone. Therefore, it is necessary to develop Ecards, https://www.tremendous.com/products/gift-cards that recognizes people for their excellent work and encourages other employees that good results are awarded. Therefore, with the aspect of gifting and rewarding in mind, low-performing employees will be motivated to work harder with help from high performers, thus increasing productivity in due time.
Strengthens succession pipeline
Employees, in most cases, will strive hard to achieve performance awards. Through this process, they gain more skills and finesse them either through experience or training programs. This development allows room for efficiency, allowing them to achieve performance targets. This process represents a considerable advantage for the organization. It can increase the pool of candidates for succession situations and prepare high-potential workers, even if there can be no immediate chance for progress. Therefore, tremendous incentives will help strengthen the succession pipeline of your company.
It encourages retention.
Appreciating employees is a safe way to guarantee their loyalty to the company. Most employees will seek new employment if they feel they are unappreciated or under-compensated. Thus, an excellent program of incentives enhances employee satisfaction and, ultimately, employee retention. Incentives are more likely to reward customers intangible means; hence, motivation, loyalty, and commitment from employees are paramount.
Therefore, using incentives for your companies will benefit your company in terms of productivity, customer retention, and strengthening succession situations.
Notably, using incentives in a company or business may have its cons; however, the advantages outdo the disadvantages. Thus the cons may include
Deception
This means that result-driven performances may be cooked for the sake of getting a reward. Incentive-driven results may not align with the performance target, meaning they will be forced to look suitable for amendments, thus bringing about deception in the workplace.
Can lead to conflict
Due to the competition prevalent in the workplace to get rewards, conflicts may arise, such as accusations of favoritism and sabotaging behaviors that undermine the team's success. Also, people may engage in unprofessional acts for the sake of achieving targets.
Therefore, an exemplary structure of incentives will bring about a positive impact. Thus, it's necessary to structure good incentives in your organization
In conclusion, tremendous is an incentives platform that ensures gifts and other rewards are easily credited to employees and other motives worldwide. Their services are excellent, and their pricing is close to nothing as charges are only required when in need of physical visa cards and PayPal. Thus investing with an excellent incentive program like tremendous is essential.
Disclaimer: To our knowledge, we have made all the required efforts towards obtaining owner/publisher approval for the use of images in VISIONECLICK.COM blog posts. However, if you find violations of any sorts regarding any image, please feel free to contact us. Prices and packages mentioned may vary with time and the specific locations.