What Channel is TLC on Spectrum?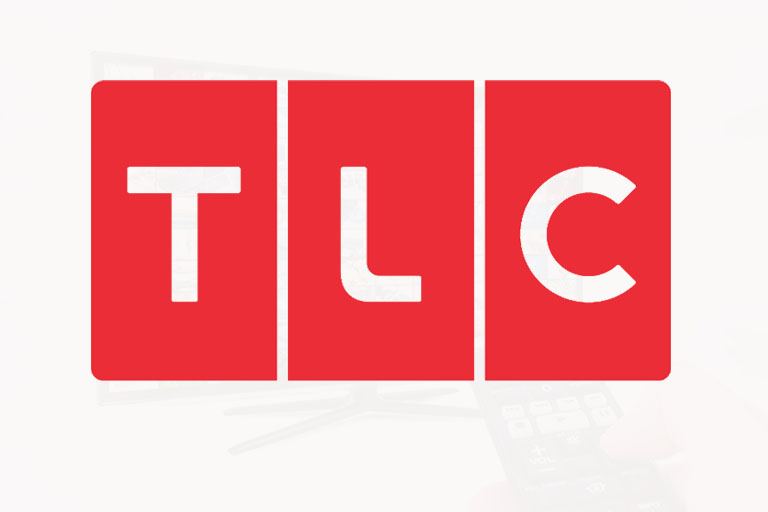 Whether you're big on hit TV shows or a fan of reality TV, the chances are good that you still rely on cable TV to feed your appetite for content. If so, TLC on Spectrum might be one of your most-watched channels. Of course, OTT streaming services like SlingTV are fighting for dominance.
However, despite the increasing competition cable providers have managed to hold their ground. This is because they have exclusive access to many networks and channels, as well as exclusive sports and news content. This blog explores where you can find TLC in your cable channel lineup.
Where is TLC on Spectrum?
So you want to know what channel number is TLC on Spectrum? Let's get right to the meat of the matter. TLC is a popular favorite with American families that have young children in the household. The cable channel initially began broadcasting educational and learning content for kids. However, it made the transition to reality TV and lifestyle content sometime in the 1990s. That is primarily what it is known for now. While the TLC channel number on Spectrum may vary from market to market, you can usually find it at the following positions:
| | |
| --- | --- |
| City, State | Channel Number |
| Elmore, Alabama | 42 |
| Chipley, Florida | 53 |
| Palm Springs, California | 41 |
Please note that the actual channel positions may differ from the ones above based on your city or state.
About TLC
TLC initially started life as ACSN, which competed with channels like ACCN. It was distributed free-of-cost by NASA and was an acronym for the Appalachian Community Service Network. Later it was rebranded as The Learning Channel. It primarily aired educational and learning-oriented content or children. However, in the late 90s, the channel began to shift more towards reality TV shows, seeing as they were getting much higher ratings. Today, the channel airs reality content revolving around personal journeys, family content, and lifestyle.
Early TLC programming addressed a variety of topics through its learning content. It primarily aired documentary-style content focusing on history, medicine, science, nature, and home improvement. At the time, this was generally accepted as far superior content to many other rivals like The Discovery Channel. During that time, TLC's highest-rated show was Captain's Log. The show was produced and hosted by Mark Graves, known on the set as Captain Gray. The show surprisingly had a very limited audience looking for content on boating safety.
However, the modern TLC on Charter Spectrum airs very different content. Since reality TV has shown to consistently get the highest ratings on many networks, TLC began to pivot in its targeted audience in 1998. Possibly because of its narrow audience base, TLC decided to air more reality content and began shifting towards the unscripted life entertainment genre. However, form 2006 to 2008, the channel attempted to return to its roots as a learning platform after a major rebranding effort. In 2008 however, the channel once again returned to reality programming and has continued to do so to this day.
Best Reality TV Shows on TLC
Since reality TV always finds an eager audience, you can't really blame TLC for following the herd. It's not like it was broadcasting content like Reelz. It had a limited audience for learning content over the TV. So the decision was made to make a shift to reality TV instead. Over the years, TLC has given us some of the best reality TV content in America, including the following amazing shows:
Counting On
Have you heard of the Duggar family from 19 Kids and Counting? The not-so-small Arkansas Christian family consisted of parents Michelle and Jim Bob, and their brood of 19 kids. The family shot to fame around a decade ago, leading to one of the most entertaining reality shows on American TV. 10 years later, most of the Duggar kids have grown up and now have families of their own. This is where Counting On picks up the story, walking us through the growing Duggar clan and their hordes of nieces, nephews, and grandchildren.
sMothered
Moms are often the best friends any daughter could ask for. But what if your relationship with your mother became, well, smothering. sMothered revolves around mother-daughter duos that do everything together, and we mean EVERYTHING. They get botox and lip filler appointments together. They live together even though many daughters on the show are past 30. In many cases, mothers even expect their daughters to take them along to very private things like dates or vacations with their significant others. sMothered offers a cringy yet endearing look at the mother-daughter relationship. You won't find better entertainment value anywhere, including WGN America.
90 Day Fiance: Before The 90 Days
The 90 Day Fiance franchise has been going strong for many years. But Before The 90 Days is a quirky take in an entirely new direction. We all know how hard long-distance dating is. But most of us have at least met the person before we started dating them. The show, however, follows people travelling halfway across the world to meet their dates for the first time ever! It makes for interesting and often awkward interactions when the hopeful lovebirds come face-to-face for the first time ever.
If you think TLC could be just the channel you are looking for, call 1-844-813-5886 to make sure you get a plan that includes it.
Disclaimer: To our knowledge, we have made all the required efforts towards obtaining owner/publisher approval for the use of images in VISIONECLICK.COM blog posts. However, if you find violations of any sorts regarding any image, please feel free to contact us. Prices and packages mentioned may vary with time and the specific locations.