Top 3 Ways to Straighten Teeth Fast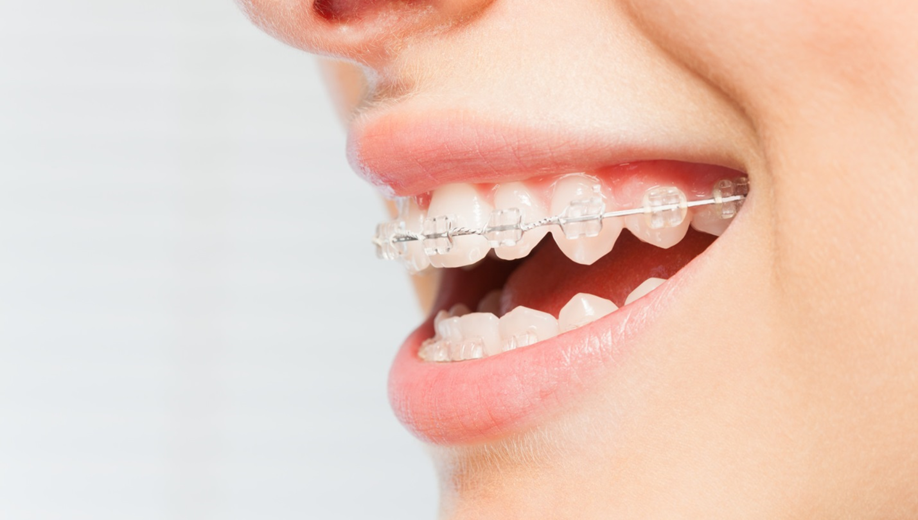 A glowing and straight smile is something we all dream of, especially as the internet and social media bring so much attention to the way we look these days. The good news is that it's not as expensive or time-consuming as you may think to achieve. A confidence-boosting smile is more than vanity: it's a way to feel like you're ready for anything. No more hiding at parties or taking closed-lip selfies: here's how to straighten teeth fast for a stunning smile.
The Slow Teeth-Straightening Option
Before we look at the quick ways to straighten your teeth, remember that braces are also a possibility if you're strapped for cash or your growing child needs teeth alignment correction.
Traditional metal braces take a significant amount of time to create straighter teeth but can be better for those on a tight budget.
A more expensive, yet aesthetically-friendly option would be Invisalign braces. They're ideal for those who want the corrective element of braces with the convenience of a removable brace.
3 Miracle Options to Straighten Teeth Fast
No longer do you have to wear metal braces for years on end! Thanks to modern dentistry, your options for straight teeth are varied and budget-friendly.
1. Veneers
Veneers are a great way to permanently white and straight teeth. You can choose just one to correct an off-white or crooked tooth, or several for a total smile transformation.
Your dentist fits a porcelain veneer over your original tooth to create a smile you always want to show off.
Veneers provide an inexpensive and near-instant way to improve your smile. You'll be able to straighten your crooked teeth with a set of perfectly-symmetrical veneers fitted by an expert dentist.
2. Dentures
Dentures help to fill in holes and replace damaged or broken teeth for a grin-worthy smile.
Your dentist will first find out why your teeth need to be replaced or have already fallen out. Signs of periodontal disease must be treated first before creating dentures, and missing teeth caused by an accident require x-rays to check for bone damage.
A denture can replace one tooth, known as a bridge, or several teeth in a row. Your dentist makes a mold of your teeth, including the gap that needs to be filled. This mold means unique replacement false teeth can be made to fit you.
Dentures are budget-friendly and won't stain. They're easy to clean, too, as you can remove them whenever you need to clean both the denture and your teeth and gums.
3. Dental Implants
If you're missing one tooth or several teeth and it's affecting your smile confidence consider dental implants. The latest advance in cosmetic dentistry, they're a permanent solution to missing teeth, they'll always look sparkling white and straight.
Dental implants are a more expensive option but will be permanent. The process takes up to six months: your first appointment is when the posts are installed in your jaw, while the second is when you receive your new teeth. You need time to heal in-between the two appointments.
While it's a longer process than veneers or dentures, dental implants won't stain and will guarantee you a permanently straight smile!
Continue Your Self-Improvement with More Lifestyle Tips
Now you're on the track to feeling better inside and looking amazing on the outside, keep it going!
You know how to straighten teeth fast, so now it's time to discover tons more lifestyle tips like how to lose weight. Check out our lifestyle blog for more quick and informative guides to help turn your life around.
Disclaimer: To our knowledge, we have made all the required efforts towards obtaining owner/publisher approval for the use of images in VISIONECLICK.COM blog posts. However, if you find violations of any sorts regarding any image, please feel free to contact us. Prices and packages mentioned may vary with time and the specific locations.