Turning 65? Use this Checklist to Get Ready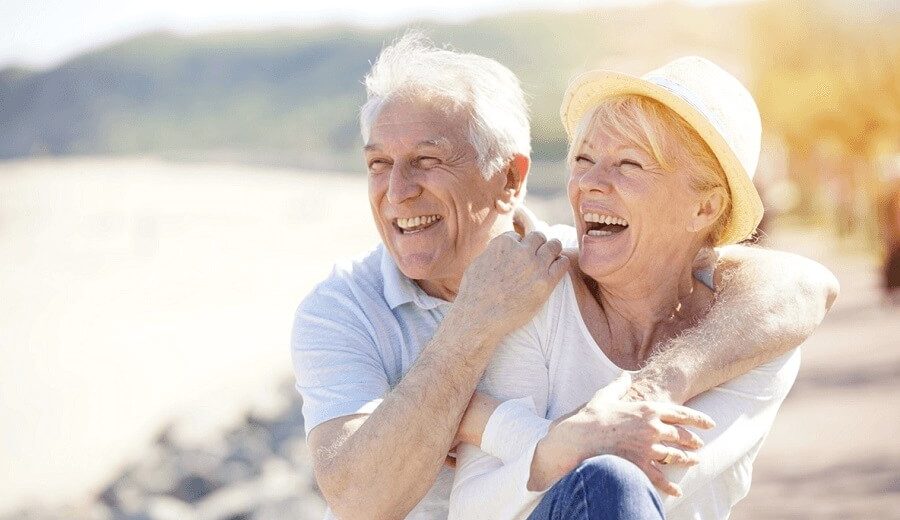 Are you excited or scared about turning 65?
If you're like most of the 10,000 boomers who will hit this milestone on the same day as you, it's a little bit of both. Excited because 65 is traditionally the time to hang up your spurs and enjoy life in retirement. Scared because, face it, you're fast approaching your sunset years were conditions like memory loss are pitching a tent.
Either way, it's important to prepare yourself for a great life at 65 and beyond.
Here is a checklist to help you get ready!
Retire or Keep Working?
About 51 percent of Americans call it a day between the age of 61 and 65. So if you're thinking of retiring from your career, you're not alone.
However, is retiring the right decision or you still have a couple of work years left in you?
It largely depends on your financial preparedness. If by age 65 you have saved up a significant amount of money (conventional wisdom calls for a $1 million -$1.5 million nest egg) or made some solid investments, you may no longer need to rely on your career for an income.
That said, money shouldn't be the only determining factor.
There are retirees who decide to pursue another career because it gives them an opportunity to make a social impact. If you're passionate about a certain charitable cause, maybe you can retire and find another job in a nonprofit environment.
Get Familiar with Medicare
As you grow older, your risk for conditions such as arthritis, heart disease, and Alzheimer's disease increases. This is why you need a good health insurance policy.
Fortunately, when you turn 65 you're eligible for Medicare. Enrollment is automatic if you're already receiving social security benefits, but if you aren't, you must enroll manually. Manual enrollment begins 3 months before your 65th birthday and ends 7 months after you turn 65.
Medicare has four programs. Part A takes care of hospital stays, Part B handles physician fees, Part C takes care of medical care in a range of settings, and Part D pays for prescription medication.
Depending on your health condition or personal preferences, you can also purchase supplementary Medicare policies to amp up your coverage. Take a look at these top 5 Medicare supplement plans to find the best ones for you.
Get a Family Primary Care Physician
If you're in a state of perfect health and physical fitness, thumbs up! It certainly means you've been taking good care of yourself.
However, you won't be in this state forever. As much as you can keep eating right and working out, age will start taking its toll on your health.
This is why you need to go in for a thorough physical examination. Your physician will examine your exposure to various health conditions and give advice on what you can do to reduce your risk and manage existing conditions.
Also, get yourself a personal primary care physician. At this age, having a physician who understands your health at a personal level will go a long way in keeping you out of the hospital for much of your life as a senior citizen.
Delay Those Social Security Benefits (If Possible)
The earliest you can start receiving your social security benefits is at age 62, but you'll only receive 75 percent of your monthly benefits.
The longer you take before claiming your benefits, the more your monthly benefits add up. At age 66, you'll be legible for 100 percent of your monthly benefits. And at 70, which is when benefits stop accumulating, your monthly benefits would have shot up by 132 percent!
Clearly, you can see why we're advising you to delay your social security benefits for another five years. Later means more money, but if you can't wait any longer, don't beat yourself.
Write a Last Will and Testament
Ahem! The elephant in the room.
A whopping 60 percent of Americans don't have wills. While most people delay this important step because they lack enough assets, the truth is preparing for death is a difficult issue to broach.
How would you like to leave your family after you're gone? Who would you like to make your health decisions in case you fall into a comma? What will happen to your estate?
These are some of the hard questions the last will and testament answers. It's a legal document, so your wishes will be executed as they are.
Keep updating your will as you add more assets and liabilities to your estate. Your estate planning lawyer will help you make the right decisions.
Draw That Bucket List!
Maybe you've always wanted to travel more but your 9 to 5 job wouldn't let you. Or you want to watch more television. Or you want to learn Mandarin or another language.
Whatever wishes your harbor, now is the best time to make a bucket list and get things done. You have more time on your hands and money shouldn't be a problem.
Get Closer to Your Family
Get closer to your family and share your wishes with them. If there are people you rarely see eye to eye, this is the best time to rebuild burnt bridges.
Turning 65: Make the Most of Your Senior Years
Die young or live forever?
The fact that you're turning 65 means you've blazed through your younger years, and now you're right on the onset of retirement. You have the power to make the most of your seniors years.
All you need to do is make adequate preparations. And with this checklist, you're in a good position to start planning.
Disclaimer: To our knowledge, we have made all the required efforts towards obtaining owner/publisher approval for the use of images in VISIONECLICK.COM blog posts. However, if you find violations of any sorts regarding any image, please feel free to contact us. Prices and packages mentioned may vary with time and the specific locations.