Why TV is Actually Perfect for Family Bonding?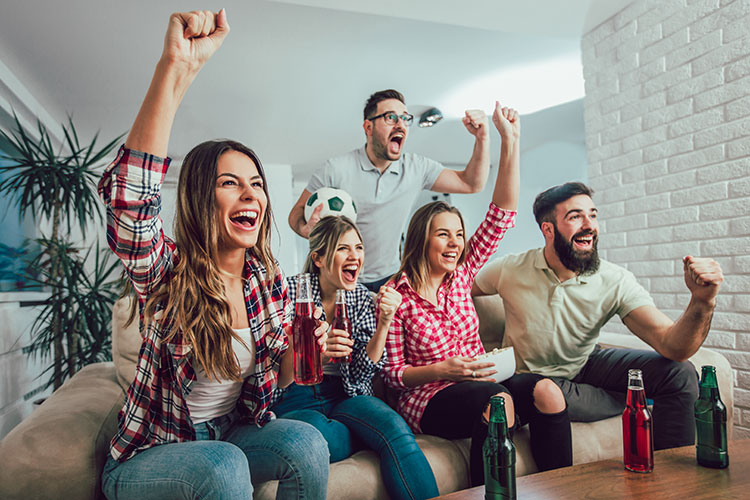 Back in the old days, taking your child to a soccer game, having dinner together and family game nights used to various ways of family bonding. However, technology has changed the phase of the world and so our lives.
For parents with teen kids, it's hard to make them come out of their room especially when they are glued to various screens. But dare I say, watching shows with your kids can be a happy retreat from reality. You don't argue or talk about homework/exams (which is why my kids are relieved), and it gives parents and kids an escape from the friction of daily life. So having WOW cable TV at home isn't bad after all.
TV Might Be the Fix Your Family Needs
Instead of nagging out how our current generation is sucking up on TV, why not look at the bright side? The rise of online streaming services has triggered the demise of cozy family viewing sessions. At that least that what we think. Of course, they might watch TV alone or so do you but why not spend an hour a day to watch a trending TV show as a family? Consider it your very own flat-screen family therapist.
I am sure you have tried to keep your kids engage or continue the conversation when dropping them off to school but often, words feel loaded. Even when we are eating together at the table dinner, there is no heartfelt exchange. We are just chewing and chewing…
How Watching TV Together Helps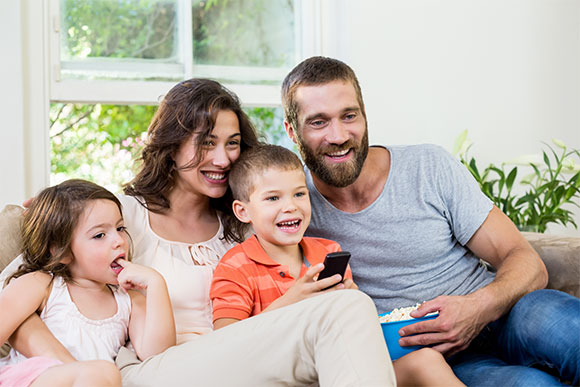 Many families find dinner as a way to spend quality time together. But at the same time, it's considered a stressful and boring experience. Ask yourself, does dining together with your family bonding sound relaxing? Not so much, right?
Why don't we tap into the power of TV to bond as a family? The TV is a great learning tool and can give you a backdoor into the lives of your kids. It's high time you use this opportunity to make a way into their lives. Here is how TV can help promote family bonding:
It can be the best thing for couples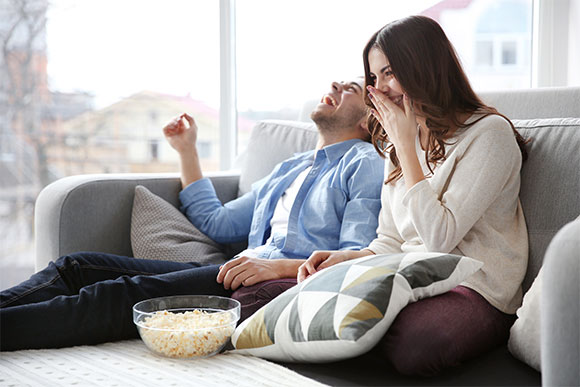 It's not just common sense, it's science. Couples that share activities including watching TV series improves the quality of their relationship. There a study that says watching TV together has a much large effect on couples who don't share a lot of friends. That means if you and your S.O. don't have the same taste in friends, you are much likely to bond over the TV show "F.R.I.N.E.D.S". Ironic, isn't it?
Conversation starter between kids & parents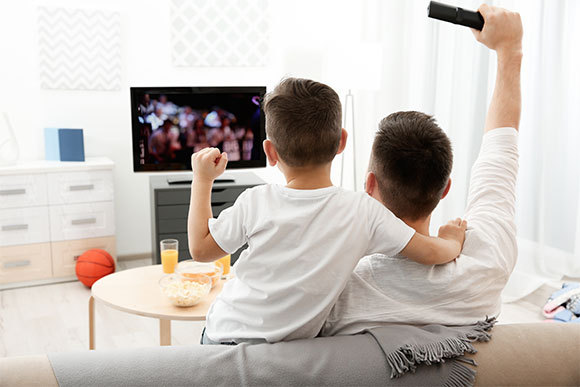 Among parents and kids, some topics are not easy to discuss. Bullying, drugs, and sex can turn into awkward one-sided lectures. If you have teenagers, choosing programs on your Frontier TV Packages with sensitive topics can give you an opportunity to start a conversation. As long as you create a comfortable and friendly environment, it might even encourage your child to ask questions.
For kids, it promotes active learning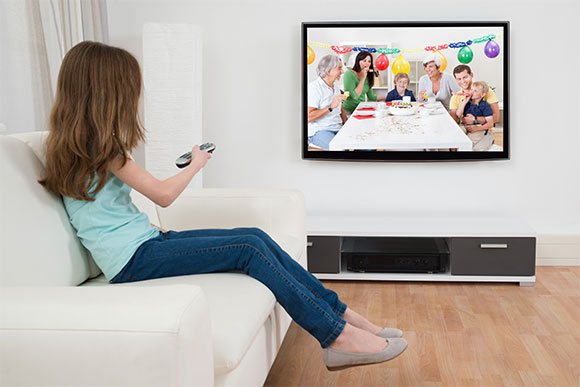 The American Academy of Pediatrics has loosened up its stance on screen time. For years, we have been hearing about putting screen-time restrictions on kids. But trends are changing. The Director of Center for Children and tech, Shelley Pasnik, says that human interactions are now taking place on the screen. It's driving learning for young children.
So many parents hand over a tablet to their little one to keep them engaged. But experts say that you shouldn't just plop a screen in front of your little one. Watch the videos together.
This can only happen if TV is taken as a parent-child experience rather than a child and screen relationship. This wouldn't just help the parent and child bond, but create an environment for active learning.
Tips to Use TV for Family Bonding
Consider some of these tips to use TV as an active way to bond with your children regardless of their age:
Find appropriate shows
TV programs are like a restaurant menu. Some are healthy and some are not. You as a parent are the gatekeeper in the situation. Therefore, your job is to choose the right content. Choosing the right show might mean you will have to do a little research on your side. Look for family sitcoms, movies or science shows to watch with your kids. Take their likes into consideration while you do that. The whole idea is to catch their attention.
Make it interactive
Sitting in front of the TV can become a passive activity in no time if nobody is talking. You will have to break the silence. Let's suppose you are watching Sesame Street together with your 4-year-old on Optimum TV. If they are talking about a letter or an object, ask your kid to point it in the room. Here, you are basically drawing a connection beyond the screen.
Ask questions
When you are watching a show with a teenager, use the commercial breaks to ask questions. you can keep the conversation simple such as which character do you like or how do you think the plot will play along?
Top Family Channels To Watch
There are many popular channels you can tune into to watch family-friendly shows:
Paramount Network:
This network focus on the Southern United States culture. It's probably the right channel to watch with your spouse. If your partner is into crime and drama, together you can watch Yellowstone. It is about the patriarch of a powerful and complicated family of ranchers.
Other shows you can watch with your partner on Paramount Network include:
Lip Sync Battle
Wife Swap
Cops
The Mist
Yellowstone
HBO:
It's among the premium channels available on Cox Cable packages. It airs tons of original TV shows which you can watch them together with your kids. Here is a list of children-friendly shows to watch on this channel:
The Sesame Street
The Adventures of Paddington Bear
Postman Pat
The Worst Witch
Lifetime:
This channel is home for movies and TV shows geared towards the female audience. Mothers and daughters and fathers and daughters can watch Lifetime channel together. The shows that deserve binge-watching include:
Dance Moms
American Princess
Cheerleader Generation
Raising Asia
NBC:
Also known as the peacock network, NBC is extremely colorful in its broadcasting. These are the list of shows you can watch together with your kids on this network:
Superstore
The Cosby show
Family ties
Diff'rent Strokes
CBS:
CBS is one of those networks that has the largest library of entertainment. These are the shows you can binge-watch with your family:
Young Sheldon
Super Girl
Mom
Star Trek: Discovery
MeTV:
Metv network airs classic TV shows and movies from the 1950s through the early 1990s. It's a great source of family entertainments. These are the must-watch shows on the network:
My Three Sons
ALF
Father Knows Best
Get Smart
TNT:
This network features films, dramas, and sports. You can watch the Major League Baseball, golf, and NBA on TNT. Other shows to watch with family include:
Animal Kingdom
Final Space
The Alienist
Agent X
If you are just a little deliberate in choosing how media is consumed at home, you will find it's just the thing you needed for family bonding. Even your kids will be eager to drop other plans because they enjoy watching their favorite show with their family.
Disclaimer: To our knowledge, we have made all the required efforts towards obtaining owner/publisher approval for the use of images in VISIONECLICK.COM blog posts. However, if you find violations of any sorts regarding any image, please feel free to contact us. Prices and packages mentioned may vary with time and the specific locations.