Use of Social Media for Small businesses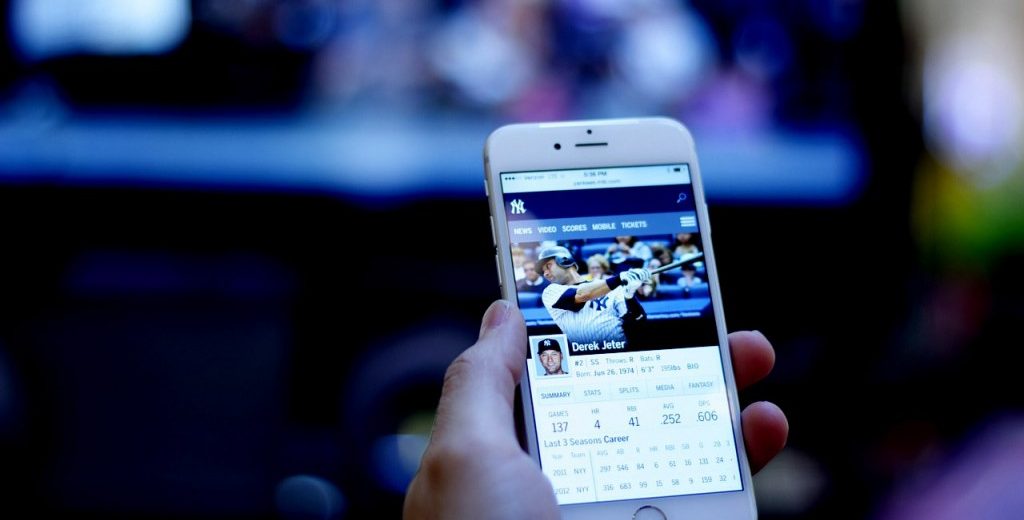 Bellyfeel
Facebook, Instagram, Twitter, and other social media channels are no longer just means to communicate with friends and family. These platforms have expanded and now small businesses use them for networking and marketing purposes. Failure to have a social media presence and strategy is detrimental in this century. Even if you have a steady customer base, you need to use social media to market yourself.
Social Media Strategies to Grow Your Small Business
With new technologies such as 5G on the rise, customers are spending more time than ever on their smartphones and social media, of course. These social media tips and strategies will get you set your business for sustainable growth. Get started while you can:
1. Know Your Audience
Social media gives you the liberty to micro-target your audience. And to do that effectively, you must understand your audience. Social media analytics allow you to dig deeper and learn more about your customers.
For instance, you can use the Facebook lookalike audience feature to search for people who share the same characteristics as your dedicated fans. Once you find them, you can create an offer that speaks directly to the wants and needs of your audience.
2. Define Your Marketing Goals
You cannot start posting content on social media without any reason. To do that successfully, you must first outline your marketing goals. If you are having a hard time setting goals, take inspiration from these:
Using social media to drive sales
Offer better customer service
Create brand awareness
Social Media Tools: Whatever your goal is, define it clearly. Think about it – you would never print an ad for the newspaper without establishing a goal, right? Treat your social media strategy in the same way. Once you are able to establish what you want to accomplish with your content, you will automatically know what to post. Then, you can schedule these posts using tools such as Buffer or any Buffer alternative like socialwick.
3. Watch Your Competitors Closely
You must always know what your competitors are doing and how they are tapping into social media. These are the things you need to check:
How often do they post?
What time do they post?
What type of content do they post?
How large is their fan following?
Which posts get the most engagement?
Gather all the information and create a spreadsheet. Then, figure out which of these strategies you can imitate according to your business.
4. Post on a Daily Basis
Suppose you run a comparison website about Internet deals. A customer lands on one of your social media pages and your most recent post is 2 weeks ago. This is not going to count as a good first impression at all. They will wonder why I should follow a brand that isn't even active on social media.
On the flip side, the customers who are following your business page won't navigate it anymore. Why? Because you haven't posted anything new. They won't see any posts related to your business on their timelines either. Even if you are updating new deals related to Internet packages by different providers or even some informational post related to Internet safety on your blog, they won't know unless they are actually on your website.
So start posting. Each time you most something, your followers are reminded that you exist. Whenever they need something related to what you are offering, they will remember your brand quickly. Clutch survey says that 52% of small businesses post on social media daily. So not many small businesses are posting online, and many are but are not reaching their full potential by using tools like Likezoid to get free Instagram likes. Therefore, take it as an opportunity to stand out from your competitors by posting daily. And if you don't know what to post, refer to your marketing goals.
5. Tap into User Generated Content
You can never go wrong by sharing User Generated Content (UGC). It's very effective in building brand awareness.
Suppose you are to run a contest on Instagram. Participants have to post pictures of them using your products. This is a great opportunity for your small business to expose itself to a wider audience. Anyone who follows people who will enter your contest will learn about your brand as well. Hence, UGC gives you the license to get more followers and convert them into leads.
6. Use Paid Advertising
Paid advertising lets you include selling keywords in your ads. With Facebook and Instagram, you get to use those ads effortlessly. They seamlessly integrated ads into the user experience. So, let's say one of the users was searching for "recovery apps" and you happen to sell them via your website. With sponsored ads, you can reach out to those users. They will be able to see your ad on their Facebook timeline and might as well land on your website.
The best thing about paid advertising on social media is that it's highly affordable.
Conclusion
With some smart social media strategies, you can stay on track and leverage social media for your small business. It's highly effective in letting you connect with your audience better and reach new prospects. Therefore, get started today!
Disclaimer: To our knowledge, we have made all the required efforts towards obtaining owner/publisher approval for the use of images in VISIONECLICK.COM blog posts. However, if you find violations of any sorts regarding any image, please feel free to contact us. Prices and packages mentioned may vary with time and the specific locations.