Verizon Safety Mode – How Does It Work?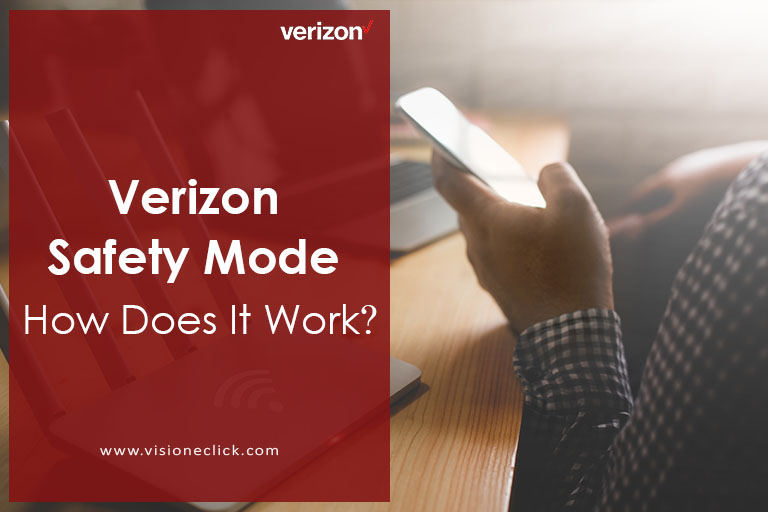 Do you always end up consuming all the data of your mobile plan before the end of the month? Don't you hate data caps! If you want to make it all go away and stay connected, Verizon Safety Mode is the answer! Let's look into this service to find out how it fits your needs.
Introducing Safety Mode
If you are a subscriber of one of the new Verizon FiOS Internet plans, the safety mode might suit your need. The safety mode allows the subscriber to keep using the data at a reduced speed after hitting the data allowance for the month. In other words, you continue using the Internet without worrying about paying overage fees.
Verizon is has heard the woes of its customers. It's now providing limitless access to its users. They can now continue using the Internet even though it's at a slow speed. It may not be a great feature but at least your bucket won't run dry in case of emergency.
Turning on the safety mode
The safety mode applies to your whole cellular account. Unless the mode is disabled, you won't have to bear overage charges. You simply have to turn it on and you go into the safety mode automatically.
When you are in the safety mode, your speed is reduced to 128 Kbps. This means you will experience trouble streaming audio and video. To enable this feature, log into your My Verizon App. Follow these steps to turn it on:
Open your app
Go to the data center
Scroll down and toggle the safety mode
Turning off the safety mode
The process of turning off the safety mode is pretty easy. First of all, check if it's enabled or disabled and then turn it off. Here is how it's done:
Sign in to your app
Go to data overview from the home screen
Tap on the "my usage page"
This shows if the safety mode is enabled or disabled
Toggle off to disable the safety mode
Who Is It For?
Let's face it. No matter how careful you are, it's likely you will run out of data before the month ends. When you are at home, your wireless network covers but we all are faced with desperate times. Enabling the safety mode will save you from trouble and extra expense.
This Verizon mobile service is not ideal for impatient users. But if you don't want to be completely disconnected from the web and you don't want to pay extra for overage, it's a fair deal. If you have signed up for a plan with Verizon, it's recommended to check the app. make sure the safety mode is activated if you want to avoid overage.
Important: The safety model is now included in all new plans for free but it's still an opt-in. If you don't enable the safety mode by logging into your app, you will be subject to $15 per GB overage charges. To avoid being accidentally hit by coverage charges, check this feature is enabled.
Is Verizon Safety Mode Free?
When the safety mode feature was initially launched, it costs $5 a month for most plans. It was available as a free service for XL and XXL plans. All customers on other packages had to pay $5 for the service to get data at a slower speed. But don't worry it is free on all new plans now. The provider doesn't charge anything for 128kbps speed.
The safety mode will not let you do all the regular stuff you do on the Internet. Browsing the web may become a painful experience. You might not be able to see some apps either. However, you won't be charged for using more data than allotted. If you are in a real emergency, you can open a browser but you will have to be patient.
Who Is It Eligible?
The safety mode is available on all new and shared data plans by the provider. It is automatically enabled on the Just Kids plan. Your current plan may or may not cover the safety mode. Call customer support for detailed inquiry.
Conclusion
If you are not into the idea of using slow Internet at the end of the month when you have reached your data limit, the provider gives it customers the option to pay an overage fee. This could get expensive because you must pay $15 for each gigabyte used. It's best to look at other data boosting options.
The news is out that Verizon triples data for its subscribers amidst the COVID-19 crisis. While this offer lasts, take advantage of the opportunity to enjoy more data without running out of bandwidth. Call them up to learn more about this offer and its eligibility.
---
Learn More About 
Disclaimer: To our knowledge, we have made all the required efforts towards obtaining owner/publisher approval for the use of images in VISIONECLICK.COM blog posts. However, if you find violations of any sorts regarding any image, please feel free to contact us. Prices and packages mentioned may vary with time and the specific locations.