How To Manage Your Viasat Bill Pay?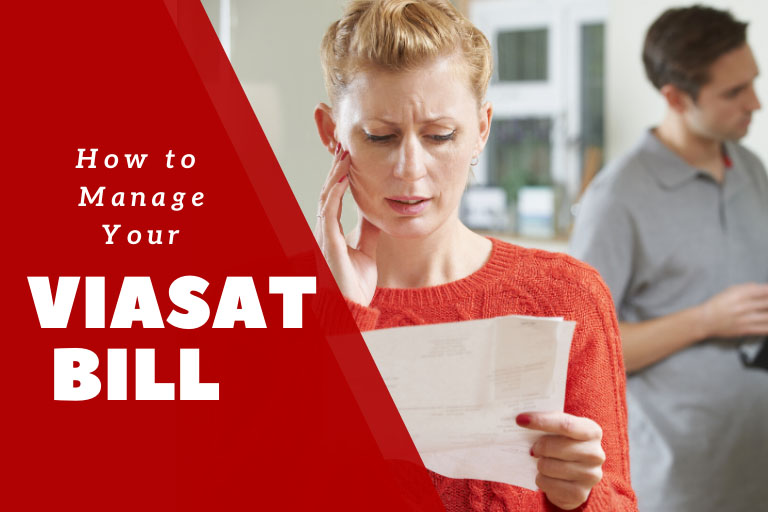 Viasat (formerly known as Exede) is a leading satellite internet provider in the United States. The company offers its satellite internet services virtually all over the United States. This has led it to become a popular option in areas without reliable fiber, cable, or broadband internet accessibility. Viasat bill pay helps you to manage your satellite internet billing conveniently and with ease.
How to Manage Your Viasat Bill Pay
Have Questions About Billing?
If you have any concerns or questions about any item in your monthly bill, you can easily get them resolved by contacting the Viasat bill pay phone number. The help center executives are trained to handle calls and queries that relate to billing and data inquiries. In most cases, they are the best people to contact in case you have an issue with or queries about any item on your monthly bill. Make sure you contact the billing department, not the customer support or sales division.
Need to View Your Bill?
Your subscriber account is the one-stop dashboard to manage your satellite internet subscription. You can pay Viasat bills online by signing into your account and making a one-time payment. You can also set up a payment method for repeat payments by simply following the on-screen instructions. Note that you can only view Viasat bills here. If you have subscribed to the current Viasat and DirecTV promotion, you will receive billing for both services separately.
Pay Viasat Bill Online with Handy Email Notifications
The provider sends a comprehensive billing notification to the email address you provided when you signed up. You get this billing notification email at the end of every billing cycle. Viasat does not use any form of paper billing. The provider will send you your first billing statement a few days after installation. You can even use your Viasat account to access copies of bills from past billing cycles.
Manage Viasat Internet Bill Pay With Your Account
Whether you're subscribed to Viasat Gold or to lower-tier packages, managing your satellite internet billing remains the same. You log in to your account on the website using your Viasat credentials. Then you select the payment method most convenient to you. You can also update payment information such as a new credit card number or bank account. Your account also allows you to view the bills from your current billing cycle and your past billing details as well. For more information on paying your bills, check out our FAQs below.
Frequently Asked Questions
How can I view my monthly Viasat bill?
Simply log into your account with your Viasat credentials to see your monthly bill.
How do I pay my Viasat bill?
You can only pay your bills using a debit or credit card. Use your Viasat account and follow the prompts.
What if I forgot the username and password to View My Bill?
Recover lost usernames and passwords using your Viasat account number, phone number, or email address.
Can I get a single bundled bill for Viasat and DIRECTV?
No, Viasat and DIRECTV will bill you separately for their satellite services.
Is Viasat better than HughesNet?
Viasat offers speeds ranging from 12 Mbps to 100 Mbps while HughesNet offers a maximum speed of 25Mbps.
Does Viasat have a grace period for payments?
Viasat typically offers a 24-48 hour grace period for payments, after which service is suspended.
How do I pay my Viasat bill by phone?
Download the Viasat Internet app on your iPhone or Android phone to manage your account and pay your bills.
Disclaimer: To our knowledge, we have made all the required efforts towards obtaining owner/publisher approval for the use of images in VISIONECLICK.COM blog posts. However, if you find violations of any sorts regarding any image, please feel free to contact us. Prices and packages mentioned may vary with time and the specific locations.