How Much Speed Do I Need to Stream Video?
If you are looking for PS4 streaming services, the list is quite long, and finding a good service is not that hard. The problem lies in what you can afford and access. Even if you have the budget to subscribe to a particular service, if you don't have the speeds that it requires, all your money will go to waste. Hence, check the guide below to learn how much speed every video streaming service requires! 
How Much Speed Does Streaming a Video Need?
Since every streaming service has its own speed requirements, there is no set rule for what you should go for. So, once you decide which of the streaming services is in your budget and allows you to enjoy PS4, check what speeds you will need to stream videos smoothly: 
#1. Netflix
One of the world's most popular and accessible streaming services, Netflix, requires a minimum of 0.5 MBPS speed per device, and the recommended speed is 1.5 MBPS. The good thing about Netflix is that it is very transparent about its speed requirements and its recommendations depend on what kind of video quality you are looking for. 
For example, you will need 3 MBPS speed per device if you want to enjoy SD streaming. 5 MBPS will be ideal for HD streaming, while the Ultra HD streaming speeds are 25 MBPS. Also, it allows streaming on multiple devices, so you must have enough speed to make sure all the different gadgets can continue streaming simultaneously. 
#2. Apple TV +
Another well-loved streaming service is Apple TV +, and if you decide to go for this one, you should keep certain things in mind. First, it only allows two different types of videos: HD streaming and 4K streaming. The former requires 5 MBPS speed per device, while 25 MBPS is ideal for the latter. 
Also, Apple gives no official requirements in terms of download speeds. Instead, it automatically adjusts the video quality depending on your available download speeds. However, the video quality for purchased and rented movies on Apple TV + varies based on your chosen streaming device. 
#3. Hulu
This one has three different types of videos and individual speeds required for each. To enjoy the Hulu streaming library, the users must have a minimum of 3 MBPS speed per device. For live streams, you'll need 8 MBPS. Lastly, for 4K content, you'll need a minimum of 16 MBPS. Hulu also bases its speed recommendations on the content type and picture quality. 
Like Apple TV +, Hulu also adjusts content quality depending on the speeds available. It recommends higher speeds to access live content and lower speeds for library content. Hulu's speed recommendations are the minimum requirements, so make sure your speed is always a little faster than the suggested. 
#4. Amazon Prime Video
People's favorite, Amazon, features two primary video types: SD Streaming and HD Streaming. The former requires only 1 MBPS to work smoothly, while the latter needs at least 5. Like other services, Amazon also adjusts video quality automatically depending on the current speeds it can access. 
While it does not have a lot of speed recommendations for users, it does give a warning: audiences are prone to experiencing issues if they use a connection speed below a certain number of MBPS. So, even though you don't get the exact or approximate speed requirements, it is highly suggested that your connection in use should be faster than the minimum requirement.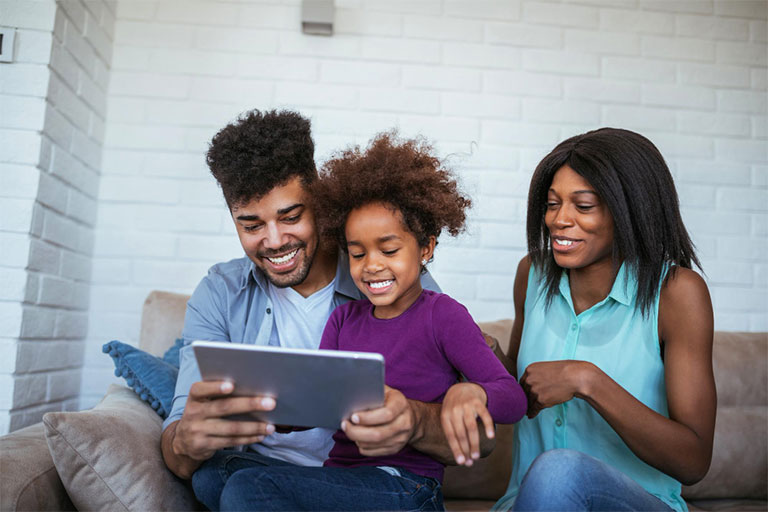 #5. YouTube
YouTube is one of the few streaming services that give users clear speed recommendations. According to the service itself, if you want to access SD 360p streaming services, you need at least 0.7 MBPS per device. Similarly, to access SD 480p streaming and HD 720p streaming, you need 1.1 MBPS and 2.5 MBPS speeds, respectively. Lastly, you need 5 MBPS to access HD 1080p streaming content and 20 MBPS for 4K streaming. 
YouTube is also kind enough to point out to its users the different reasons why speeds might fluctuate despite the connection being fine. These reasons include connection type, Wi-Fi performance, number of gadgets connected, and several more. 
#6. HBO GO
This one does not give clear recommendations on connection speeds. So, if you are subscribed to one of the average Cox internet plans, you might be able to access it just fine. However, there are specific speed requirements for mobile devices, whether you use a 3G connection or a Wi-Fi network. 
You need around 3 MBPS speed per device for HBO GO video streaming, and for HD streaming, 3.1 MBPS should work fine. However, since the minimum requirements are considerably low, getting slightly higher speeds will increase your chances of consistent and smooth HD streaming. 
#7. Sling
Sling is a part of almost every sports streaming guide out there. It offers streaming on portable devices and single streams; the former requires 3 MBPS speed per device, while the latter works great with 5. Sling TV personally gives its users recommendations for constant speeds based on the number and types of gadgets. For example, if you have a cable connection and the speed slows down during peak usage hours, ensure that the speed never goes below Sling's given requirements. 
#8. AT&T TV NOW
Last but not least, AT&T TV NOW is another popular yet easily accessible option. The unique part about this streaming service is that it gives one recommended speed for most content streaming- 8 MBPS- which is so high that it can handle almost all types of content. Hence, you can choose the highest speeds in the Spectrum internet packages, and you'll be good to go! 
However, despite this ease and simplicity, there is a confusing angle to this streaming service. The current AT&T NOW is the new version of the former streaming service: DIRECTV NOW. Most people wrongly confuse it with other streaming services, namely AT&T TV and AT&T Watch TV. So, steer clear of the confusion when you choose your streaming service. 
Conclusion
There is no set answer to the question: how much speed do I need to stream a video? It really depends on the streaming service you are using. And, in a market where there are plenty of internet service providers for streaming, the choice comes down to what you, the user, can afford and are comfortable with. 
FAQs
What should be the minimum speed to stream content on Netflix?
You will need 3 MBPS speed if you want to enjoy SD streaming and 5 MBPS for HD streaming.
How much speed is required to stream on Amazon Prime?
You will need 1 MBPS speed to enjoy SD streaming and at least 5 MBPS for HD streaming.
What speed is ideal to stream content on HBO Go?
3.1 MBPS is ideal for HD streaming on HBO Go.
Disclaimer: To our knowledge, we have made all the required efforts towards obtaining owner/publisher approval for the use of images in VISIONECLICK.COM blog posts. However, if you find violations of any sorts regarding any image, please feel free to contact us. Prices and packages mentioned may vary with time and the specific locations.