9 Amazing ways the internet has taken over the traditional workplaces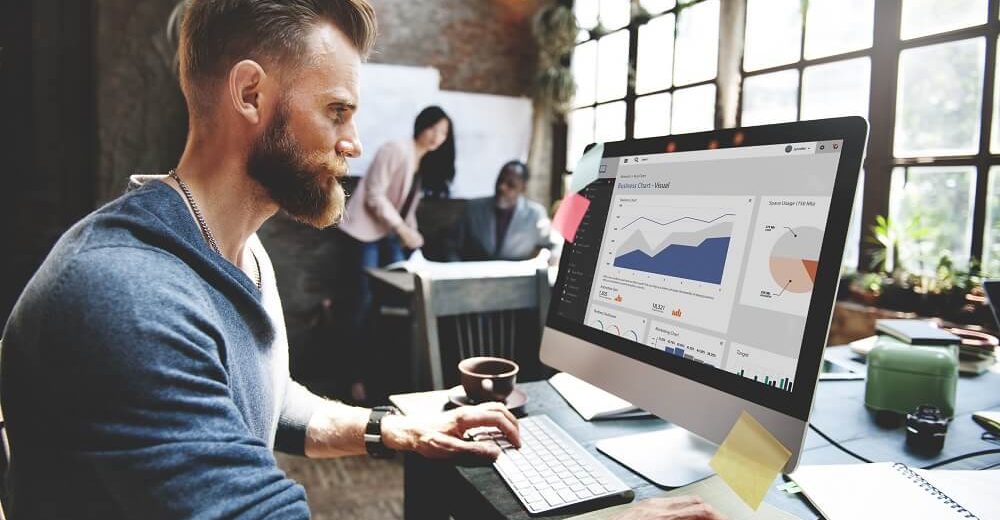 We are living in a digital age. Life everywhere is revolutionized, and workplaces are no different.
I don't think any Internet providers in my area would be out of business any time soon, because every workplace around me is upgrading and digitalizing. So, is your company or business already upgraded? Here's a list of amazing ways in which the internet has taken over the workplaces.
How Internet Has Changed the Workplace?
find new ways to upgrade your workplace (If you haven't done that already, that is!)
1. Fast Communication
Remember the time when reaching out to a customer meant printed pamphlets and ads printed in the local newspapers? If yes, then you can understand how completely the internet has revolutionized the customer-business communication. And it is not even that simple anymore. There are customers and then there are those who could be the potential buyers. Interaction has become like a spinning wheel. It is the continuous rotation of the wheel, which stops at a customer or potential customers, and spins back to process the feedback data collected.
Social media platforms are working in the same way. It allows employees to interact with their customers on more informal, people-friendly forums, and to use that space to promote their business too. Now, meetings do not mean going all the way out of your office to have a person-to-person conversation. You can have a video/audio meeting with your potential clients. Interviews are no more hours-long procedures, as online job form-filling has made the process transparent and hassle-free.
That doesn't stop here. Using online apps is becoming a new trend in business. Companies and business are now having their apps developed which help in guiding the customers to their workplace. They are easy to download and fun to use.
2. Flexible Work Stations
No, this doesn't mean the use of the internet allows you to work from your favorite coffee shop (Although, that would be great, no?). There are now office software varieties available that let you share your work online with your co-workers. During the period that I had to live far away from my workplace due to accommodation problems, I used to upload the content using my Cox Internet from my favorite coffee shop (Yes!), and my co-workers could view and edit it too. Had it been old times with no internet, I would be fired.
Now, every workplace is updated and connected, and nobody can miss a scheduled meeting or a work-submission deadline. Before the internet age, this would not have been possible without having to meet your co-workers several times a day. (Still, meet them sometimes, though!)
3. Tons of Data
I mean, literally! The internet, with the help of modern technology, has made it possible for workplaces to accumulate, store, and analyze a huge amount of data regarding their clients or customers. Although, it has become the real test of abilities to use this data in the most sensible way possible.
Your company or business needs to be very specific about what it has to gain from all the accumulated data, and how can it profit you in a good way. Otherwise, it would soon turn into tons of useless garbage full of meaningless names and addresses. You also need to know which customer/client channels are worth investing in. Receiving comments is good, but you need to filter and focus on those that can end up on helpful customer-business relationships. For this, you have to hire the right people. All your data is useless if it is in the wrong hands. Data analysis can be insightful and help your business a great deal.
4. Transparency in Work
Digitalizing businesses and workplaces have added a very commendable element to the work, and that is workplace transparency. Buyers/customers need to be clear about what they are buying and from whom. With the use of the internet, it has become very easy for companies and brands to be transparent. They can now be open and clear about their company ethos, and everybody can access the information regarding that. If I call my ISP providers and ask about my Optimum Internet Speed, they'll have to be very truthful about it because internet search has now made it possible for every consumer to check the validity of company claims. This transparency is helping companies and business grow further.
Also, transparency in workload management and performance evaluation has made workplaces fun places for hardworking people. Employees know that everything is digitalized now, even their arrival and leaving hours, and they have to be responsible for their work. This is discouraging nepotism and similar workplace favors at many places, hence, improving work quality.
5. Encourages Healthy Work Relationships
As discussed earlier, businesses and companies are earning a lot more with the advent of the blessing called the internet. Huge quantities of potential customers' data are acquired daily. This data is further used to spread and create customer-personalized marketing strategies. It is like feeding the marketed message right to the mouths of the potential buyers.
Social media tools like 'comments' and 'likes' further make business-customer relationships stronger, building their trust in the company and the product.
6. The Ordinary has Become Influential
Talking about the power of the internet and social media, it is vital to talk about how ordinary people are influencing masses daily. The internet has made it possible for ordinary people to have their voices heard too. So, if you have an average 9 to 5 office going job, don't worry, you have plenty to influence about.
It is changing the workplace dynamics all around the world too. If you have something different to talk about, your word would be heard, even though your seniority level is not high. People are becoming more receptive, accepting, and adaptive because of this.
That also means that companies and businesses no longer need celebrities to advertise their products. They can hire social media influencers (full-time or as a freelancer) to do this for them, without them having to create a fuss regarding the availability dates or the huge amount of money they demand for such jobs.
7. Keeping Everyone in Loop
Those who say that digital technology has dehumanized us need to do their research. It is helping us all in keeping in loop all those who tend to stay behind. The Internet has made the pace of work very fast, but it is also connecting those lagging behind. Departments have internal linking mechanisms, and the collaboration makes them work even harder because they know their pace is monitored. This not only creates a healthy workplace competition but also promotes motivating those who are behind, because of one reason or another.
This also ensures educating everybody at the workplace as per the work requirement. When I joined my new workplace and didn't know how to use specific software, I used my WOW Internet packages in my free time to learn. The internet became my friend and my teacher.
8. Motivation to Grow
Most of the companies have upgraded their workplaces to achieve more and more through the use of modern technology and the internet. This trend is becoming the motivational force for the remaining companies to upgrade their workplaces. This will not only streamline workplace routines but also bring more opportunities for smaller and newly emerging companies to raise their bars.
9. The Humanizing Factor
Social media is influencing business as well as individual lives equally. Whether I use my Optimum Internet from home or my workplace, I will have the same brand choices and preferences at the back of my mind. That is why the workplaces all around the world are using the internet to optimize the business/brand they work for. You must have noticed people rooting for Apple products even before they are launched in the market.
Social media marketing is used as a strategy to build trust among the company and the customers, and the later feels an obligation to be loyal to the former.
Disclaimer: To our knowledge, we have made all the required efforts towards obtaining owner/publisher approval for the use of images in VISIONECLICK.COM blog posts. However, if you find violations of any sorts regarding any image, please feel free to contact us. Prices and packages mentioned may vary with time and the specific locations.