What Channel is WGN America on Spectrum?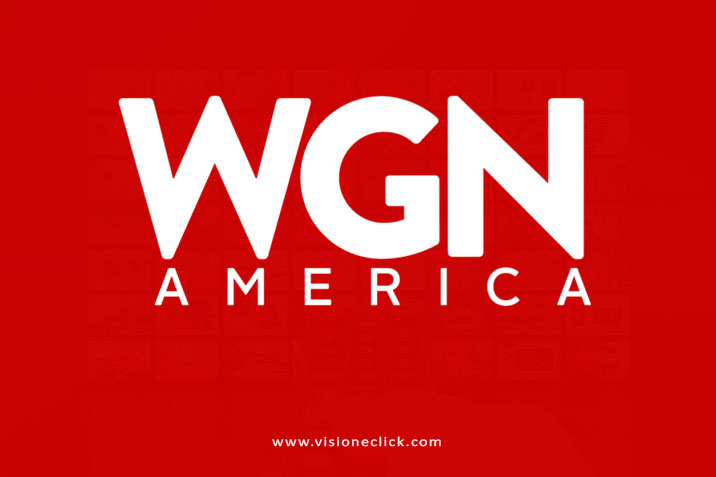 We Play Favorites is the slogan of WGN America and rightly so! WGN on Spectrum brings quality entertainment and binge-worthy shows in crisp HD. So, make sure you have access to it because you don't want to miss out on some entertainment-rich shows.
WGN America, as the name indicates, is an American subscription TV network. Nexstar Media Group owns the channel wholly, without any other partner. Moreover, launched in 1978, the channel later expanded as an independent and prominent station.
The headquarters of WGN operates from Chicago, Illinois. Furthermore, the sister network of WGN America is WGN TV which is a news-based channel like CNN. Let's know more.
Content Genres on WGN on Spectrum
WGN America currently runs a mix of recent as well as older drama and comedy series. This also includes previously run programs, which have the license for re-broadcast on the channel. In addition, theatrical feature films are also included.
WGN America is the WGN TV's national feed, which is why it also broadcasts a range of programming from the Chicago signal. Therefore, this includes sports and tournaments. Some of the main sports aired are White Sox and Chicago Cubs baseball, basketball games of Chicago Bulls, and so on.
Moreover, the content of the channel also includes local news, children's programming, public affairs, and religious programs. In addition, you can also watch syndicated series and movies on WGN on Spectrum.
Is WGN Channel on Spectrum?
What's better than enjoying your favorite TV networks in a crisp picture and sound quality in the comfort zone of your house! Spectrum ensures that you indulge in a smooth TV-viewing experience without any interruptions and delays.
Catch your favorite shows and movies with WGN Channel on Spectrum. The provider ensures offering all the popular channels and WGN is much sought-after by the audience across the states. Furthermore, Spectrum airs it in all of its serviced states, which are over 44.
What Channel is WGN America on Spectrum Channel Lineup?
For your convenience, we are mentioning the channel numbers of WGN America in various cities and states. So, tune in, sit back, and enjoy your favorite shows while sipping on your steaming coffee.
| | |
| --- | --- |
| City/State | Channel Number |
| New York, New York | 126 |
| Orlando, Florida | 20 |
| Worcester, Massachusetts | 84, 806 |
| Dallas, Texas | 25 |
| La Junta, Colorado | 37, 521 |
| Trumbull, Connecticut | 35, 806 |
| Suffolk, Virginia | 22, 736 |
| Hollis, New Hampshire | 84, 806 |
| Birmingham, Alabama | 3, 783 |
| Covington, Louisiana | 19, 714 |
| Livonia, Michigan | 18 |
| Los Angeles, California | 25 |
| Pasco, Washington | 8, 787 |
Tune into WGN on Spectrum on the aforementioned numbers and save yourself the hassle of surfing the entire channel lineup.
Much-Acclaimed Shows on WGN
Now that you have figured out what channel is WGN America on Spectrum, we are going to share a few binge-worthy titles from the entertainment-rich shows aired on the channel. So, check them out!
Almost Paradise
Almost Paradise is a recent crime-based show that has gained massive popularity. It started in 2020. It revolves around a former DEA agent, Alex Walker, who was forced to retire early. You will explore his life journey. Once a resourceful undercover officer, now he battles life-threatening hypertension and his partner's betrayal.
Eventually, he ends up on a small tropical island far away in Philippine Archipelago.
Dog's Most Wanted
Are you into thrilling series? If yes, you need to binge on this show. From the genre of reality, Dog's Most Wanted has been airing since 2019. Enjoy the thrilling adventures of bounty hunter Dog Chapman with his team of pros in pursuit of some of the most wanted fugitives in the country.
No wonder shows like these give a tough competition to shows aired on Fox.
Pure
From the genre of crime, Pure has its audience glued to the screen since 2016. The show revolves around a Mennonite pastor, Noah Funk, who is actually an undercover officer trying to crack a well-organized crime network.
He is driven to clean up the drug trafficking network in his community. Sound like a classic MSNBC news report? Watch to unleash all the thrill and adventure!
Outsiders
From the genre of drama, Outsiders is a popular show that has been on TV screens since 2016. Peter Mattei, an award-winning playwright has scripted this show. The show is about a renowned family, the Farrells. They have lived in rural Kentucky for over 200 years according to their own traditions and laws.
Now that they have tuned Shay Mountain into their peaceful homeland, a battle brews between their key family members and the outsiders who want to win their land. Tempting enough? So, watch to discover what happens next!
Enjoy all these incredible shows in crisp HD with a Spectrum TV subscription. Moreover, if you miss an episode, you can always catch up with the DVR option. In addition, you can find tons of other binge-worthy channels with the said provider such as the Univision channel. So, unwind and enjoy!
FAQ:
– Is WGN on Spectrum?
Yes, WGN America is aired in all states covered by Spectrum.
---
Read More About Spectrum
Disclaimer: To our knowledge, we have made all the required efforts towards obtaining owner/publisher approval for the use of images in VISIONECLICK.COM blog posts. However, if you find violations of any sorts regarding any image, please feel free to contact us. Prices and packages mentioned may vary with time and the specific locations.