What Channel is Netflix on Optimum?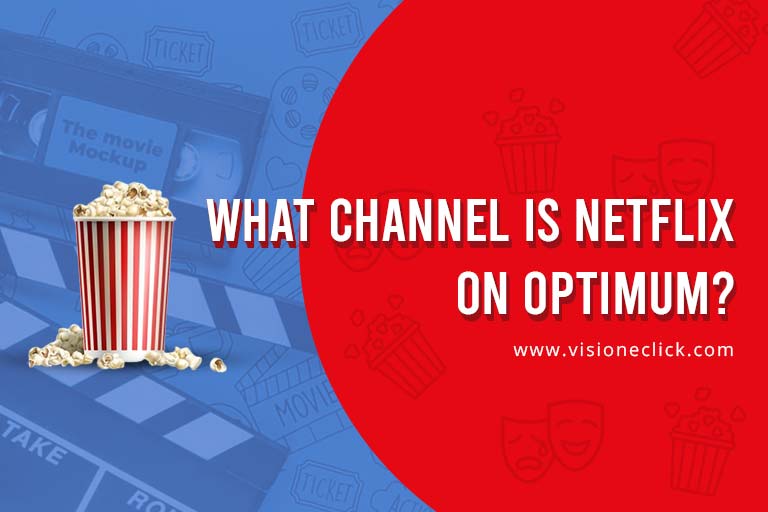 Since the pandemic and resulting lockdowns, TV and the internet have been the source of entertainment not to mention the connection to the world. So, no wonder Optimum TV plans have been a crowd favorite! They give customers and viewers what they want. However, what many people don't know is that you can also stream Netflix on it. You don't have to rely on small screens to watch your favorite show anymore. Instead, you can use big screens, full-size TVs, and projectors to host a great movie night and enjoy a relaxing weekend.
So, how does it work? Here's how:
How to Get Netflix on Optimum?
Optimum allows users to access Netflix in Ultra High Definition. Here is everything you will need to enjoy this facility:
Subscription to an appropriate Netflix package

Ultra HD TV model from 2014 or after but keep in mind that it must be capable of streaming 60 Hz Ultra High Definition content

HDMI connection to link the TV and your TV box 

A strong and stable internet connection (speed should start from 25 Mbps)

Auto or High streaming quality
If you want to enjoy Netflix on your Optimum TV, switch to channel 600. Once it opens, you can put in your existing credentials or make a brand new account. And that's pretty much it! You can then start streaming your favorite shows on Netflix. And that too in Ultra HD high-quality display! 
Netflix Supported Features on Optimum
A very commonly asked question is what other additional features Netflix offers. So let's talk about other relevant things regarding Netflix and the provider. Since people already love DVR and other incredible facilities, here are a few other things that stand out. Many people may not know about some of these features especially parents who want to keep it all safe:
#1. Resolution
Firstly, and most importantly, you can enjoy Netflix with high resolution. However, you do need a stable connection to high-speed internet. High resolution reduces the strain on the eyes and improves your overall Netflix experience by several folds! 
#2. Navigation
Netflix offers an entire row of recommended films, series, documentaries, and other digital media. Most of these recommendations come from your viewing and search history. The choices are dependent on the style, genre, and type of content that you actively look for and enjoy watching on the streaming service. This particular row is labeled as "My List." You can navigate through it to find content that you might be interested in. 
#3. Parental Supervision
Parents can enable restrictions and limitations on individual profiles. It helps them keep a strict eye on what the kids are watching.
#4. Alternative audio and subtitles
Lastly, many movies and TV series allow users to enable subtitles, alternate audio, and closed captions. These can also be customized according to needs and preferences on various devices. Moreover, this feature is automated on some gadgets. 
The Netflix Compatible Devices You Need
Are you getting error codes when trying to operate Netflix? It is probably because your device is not compatible with the streaming service. Here's a list of all the gadgets and devices that are currently compatible with Netflix: 
#1. Smart TV
Most modern-day smart TVs are capable of running Netflix smoothly. In fact, many of these TVs come with a built-in Netflix application, so you don't have to do much work. Panasonic, Toshiba, Samsung, and LG are some of the smart TVs currently compatible with Netflix. Plus, they are also recommended by the streaming service. 
#2. Gaming Consoles
Many people don't know this, but even gaming consoles can stream Netflix. These include Xbox One, Xbox 360, PS5, PS4, and PS3. 
#3. Blu Ray Players
Blu-Ray players are a classic; they are optical disc players. While this may surprise many people, these players can successfully stream Netflix. Manufacturers like Panasonic, Toshiba, Sharp, Samsung, and LG produce Blu-Ray players compatible with Netflix. 
#4. Streaming Devices
Lastly, if you don't have a smart TV, you can also use media streaming devices like Amazon Fire Stick, Apple TV, Roku, and Chromecast. In fact, some of these devices sometimes already come with built-in Netflix.
Conclusion
You need two things to enjoy your favorite Netflix shows on TV: suitable Optimum internet plans and compatible devices! That's all you need to shift from your typical small screen to a giant TV. No more fighting for a good spot and difficulty hearing from afar. With a bigger screen, everyone in the room can see clearly. So, set up a movie night on your Ultra HD TV, grab some popcorn, and relax! 
Disclaimer: To our knowledge, we have made all the required efforts towards obtaining owner/publisher approval for the use of images in VISIONECLICK.COM blog posts. However, if you find violations of any sorts regarding any image, please feel free to contact us. Prices and packages mentioned may vary with time and the specific locations.