What is IPTV? How does IPTV Work?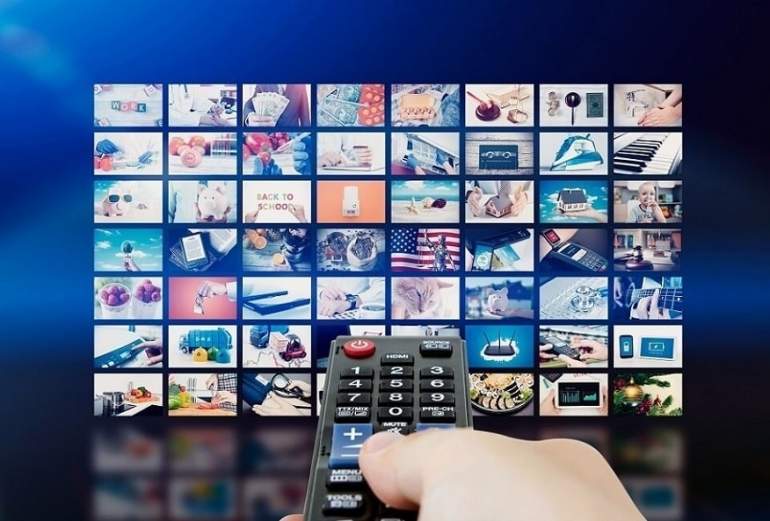 Caring about owning the content is outdated. Individuals these days are more interested in accessing the content. And platforms that will aid them in accessing the content without causing any interruptions. The fact that people are ditching Satellite and Cable TV also holds. Because now they have access to a variety of platforms that allow them to stream their favorite shows and movies online like IPTV.
TV service providers got a run for their money. Anyway, talking about streaming content online brings into the spotlight. You can use online streaming and IPTV together. But you need to know more about it.
What is IPTV?
IPTV aka Internet Protocol Television refers to using the Internet to deliver the audiences live or on-demand shows or movies. The availability of services like these is why people are ditching the local TV channels. Because of all that digital TV offers are delivered to individuals through Internet protocol using either an Internet connection or broadband.
You are most likely to think of platforms like Netflix or Pluto TV when thinking of IPTV as a service. Although there are a couple of similarities that it shares with these platforms mentioned, there are differences too. The major difference between IPTV and Cable TV, to begin with, is that you can view content via IPTV on multiple devices in one home. You do not need multiple connections for this purpose. As you would for Cable TV.
The liberty to pick the show or movie at the time that you please is a bonus. Not only can you watch the recorded but live shows as well.
Cable TV vs. IPTV
IPTV in the USA is different from the cable TV service in many ways but the same in some too. For example, both Satellite and cable TV allow you to tune into channels where you can watch recorded or live shows. The difference between Satellite TV and cable TV is that the former reaches your house without any wires while the latter uses wires.
You also get access to packages like TV choice package and the sort when it comes to cable TV. However, IPTV is a bit different in this regard.
Subscribing to IPTV means that you will get channels on your IPTV box.  This gives you the liberty to request any content that you want to watch on your time!
How does IPTV Work?
If you want to think of IPTV as a streaming service, you will be right to compare it to Internet browsing rather than the traditional channel surfing. This makes use of the Internet Protocol to deliver the content to you. That is about it. When a user requests a channel or a show/movie that he wants to watch, the content from different sources (servers) gets divided into data packets. These data packets then reach your IPTV Player, get assembled there, and make sense to you when you watch them.
IPTV's Architecture
Depending on what network architecture you have access to, IPTV in the USA comes in two categories- distributed and centralized. Among the two, the latter is comparatively easy to manage. Because the provider does not need a complex distribution system to distribute content through this channel. Following make it easy for service providers to opt for the centralized system:
Efficient CDN (Content Delivery Network)
Adequate core and edge bandwidth
Not that the distributed network is not of any use. It offers bandwidth usage advantages. Operators who wish to deploy a comparatively large system should opt for the distributed network. No matter what the network that your provider uses, you will get the advantage of viewing content that you otherwise would have on your local TV channels.
Whatever the network type, a typical procedure involves the central unit receiving the broadcast content from local antennas and satellites. The live TV channels, as well as AV sources, get encoded, encrypted and delivered at the central units. The content will then travel through these central units and you will receive it on your IPTV box for further viewing.
Types of Services
Just like there are various TV service providers that you can choose from, the IPTV services also come in different types.
Video on Demand– This means that subscribers get individual videos delivered. The users can choose to watch any of the VoD videos that they want to. Just like the best DVRs store for your content that you can watch later.
Near Video on Demand– A pay-per-view video service. It provides content to multiple users who subscribed to VoD. The schedule for the broadcasting is available with the subscribers beforehand.
Time–Shifted TV– Allows subscribers to view live broadcasts.
TV on Demand– Selective TV channels get recorded for subscribers to watch later at their convenience.
Live Television- Availability of with or without interactivity that gets added to currently broadcasted shows.
However, IPTV is on a growth path. And many people are opting for it now. Because some people can't do with Cox bill pay and the like as subscribing to online streaming services is also a norm. Countries that the IPTV service is available in include India, China, Russia, Canada, Belgium, France, and the United States, to name a few.
FAQs
Is IPTV illegal?
No, it is not.
Is IPTV better than cable?
It depends on your discretion.
What equipment is needed for IPTV?
Set-top-box, IPTV switch, remote control, IR receiver, IR keyboard, HDMI and COAX on enablers.
What box is best for IPTV?
Amazon Firestick and SkyStream One
How does IPTV app work?
Download it from the app store for use.
Disclaimer: To our knowledge, we have made all the required efforts towards obtaining owner/publisher approval for the use of images in VISIONECLICK.COM blog posts. However, if you find violations of any sorts regarding any image, please feel free to contact us. Prices and packages mentioned may vary with time and the specific locations.