All You Need to Know About the New Bite-Sized Streaming Service Quibi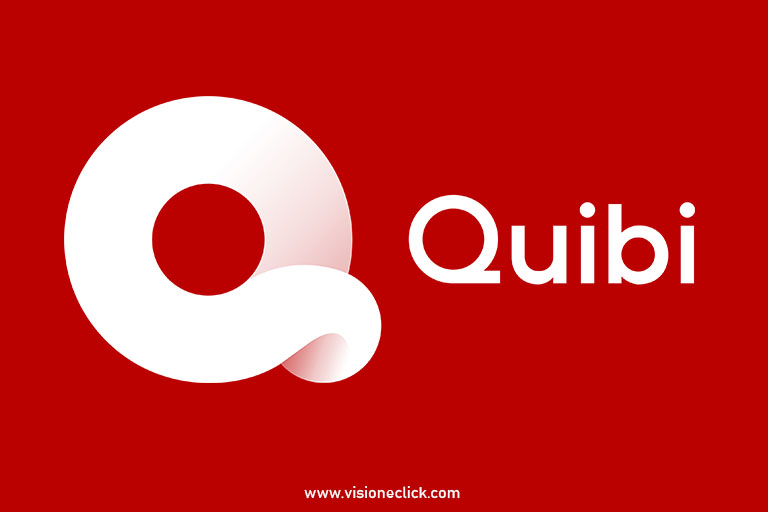 Streaming services have changed the way we seek entertainment. After Netflix, Hulu, and Amazon Prime, we have yet another contestant to join the battlefield of streaming wars. Jeffery Katzenberg's brainchild Quibi has just been launched on April 6th. With claims of revolutionizing the ways we seek entertainment, this mobile-only streaming service is a new gateway to the original content.
Designed with a focus on on-the-go viewing and short bites, Hollywood veterans have created a Quibi streaming service to spice up the streaming space. Let's dig deeper into all the pertinent details.
What is Quibi?
Here are some quick highlights of the new streaming service:
Free trial for 90 days.
Smartphone-only app.
Pricing is $4.99/month with ads and $7.99/month without ads.
It offers original content, entirely and exclusively.
The length of all the episodes is less than 10 minutes.
For better or for worse, it does sound like a different streaming service. The creators are claiming not to just shrink TV onto a smartphone but they are all about creating experiences for all those in-between moments every day.
You may think that the launch time is perhaps a catastrophically bad time for the launch, but people are relying heavily on streaming services for their entertainment needs in these times of lockdown.
What is on Quibi?
Each show on Quibi is filmed to be watched in portrait or landscape mode. This means you can watch the content while holding your phone horizontally or vertically. The company plans to spend around $1.1 billion on Quibi's content in a year for over 8500 episodes of more than 175 shows.
While Quibi is unable to reach the investment heights of giants like Netflix and Apple TV+, we still think it's just the start. It has currently showcased around 50 titles, from three different categories:
Movies in chapters.
Daily essentials.
Unscripted and documentaries.
Here is all that you can watch on Quibi app right now:
Movies in Chapters
This is also known as the shows category. It includes scripted series and currently, Quibi has launched only four shows in this category. We are expecting to see more titles in this section in the coming months. Those four Quibi shows are as follows:
Survive
For the initial lineup, this is the most high profile and popular show. Starring the Game of Thrones star Sophie Turner, it is the story of a woman who survives a deadly plane crash. She finds herself in an unknown mountain range along with one other survivor.
Most Dangerous Game
Starring Liam Hemsworth and Christoph Waltz, the show revolves around a man who agrees to undertake a mysterious contest. He figures out soon that he has agreed only to be hunted.
When the Streetlights Go On
It revolves around the story of a town that is coming to terms with an event of the brutal murder of a teacher and a young girl.
Flipped
The only comedy show in the category, Flipped stars Kaitlin Olsen and Will Forte. They agree to unwittingly remodel the mansion of a drug cartel.
Daily Essentials
To create digestible chunks of small videos, Quibi has partnered with a variety of news sources. It caters to the viewers interested in politics, sports, celebrity gossip and feed you with the relevant updates.
Here are some of the essentials, which you can watch on Quibi right now. The news source is mentioned too:
Around the World (BBC News).
All The Feels (The Dodo).
Close Up (E! News).
Fresh Daily (Rotten Tomatoes).
Morning Report (NBC News).
For the Cultura (Telemundo).
The Replay (ESPN).
Trailers (Fandango).
Weather Today (The Weather Channel).
Unscripted and Documentaries
Some of the most anticipated shows are in the unscripted section. Here's a glimpse of a few things which you can watch in this category:
Chrissy's Court
Starring Chrissy Teigen, this reality show revolves around the protagonist adjudicating small claims and cases of court. All of these cases involve real people.
&Music
From exploring every aspect of the popular music industry and people who manage the light shows at massive concerts to those spiritual guides who help music artists find work-life balance, the show has to offer a lot.
Game Show!
This comedy game show clubs a celebrity life partner with two straight contestants in order to tackle a range of various challenges.
Celeb guests include D'Arcy Carden, Ilana Glazer, Jon Lovett, Nicole Byer, Guy Branum, and Rachel Bloom.
Other titles included in this category are as follows:
Fierce Queens.
Dishmantled.
Gone Mental with Lior.
Murder House Flip.
I Promise.
Memory Hole.
NightGowns.
Prodigy.
And the list goes on.
The User Experience
Turning your smartphones into streaming devices is a fancy idea. But as of now, the said streaming services still has a few kinks to sort out. Users have reported app crashing, receiving error messages, and the screen turning pitch black.
Although, the responsive signature video technology works seamlessly and easily switches between landscape and portrait modes.
It is also great to have the entire library available for download. You can download the entire content with the internet provider you have and you can watch it offline. For long commutes and flights, this feature is a tempting one.
Disclaimer: To our knowledge, we have made all the required efforts towards obtaining owner/publisher approval for the use of images in VISIONECLICK.COM blog posts. However, if you find violations of any sorts regarding any image, please feel free to contact us. Prices and packages mentioned may vary with time and the specific locations.