Avoid Wi-Fi Plans Destroy The Guest Experience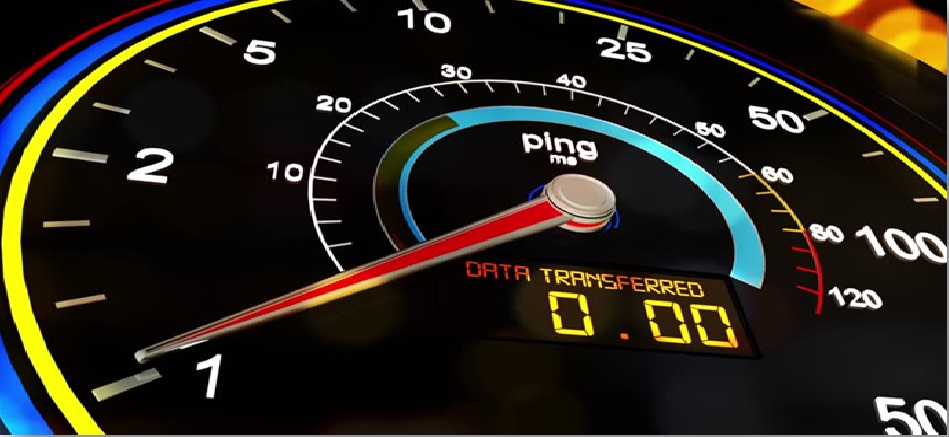 The hospitality industry in the 21st Century is much different from what it used to be. Other than the high expectation standards, technology has become an integral part of the guest experience. In fact, Wi-Fi is second only to clean sheets for most hotel guests. For hotel management, this means getting the right Wi-Fi plans is crucial to offering the right guest experience. One dissatisfied customer can mean a bad review online which can painfully impact revenue, not to mention reputation.
Why do Hotels need Wi-Fi Plans?
65% of hotel guests maintain good Wi-Fi to be a big contributor to their hotel experience! In some cases, even more than free food. This is according to a survey by a Qualtrics Hotel Pain Index Study in 2017.
In fact, the only response ranking higher than Wi-Fi was cleanliness according to 76% of the respondents.
This makes it very obvious that in order to provide a well-rounded, enhanced guest experience, hotels need internet. But not just any internet. An average hotel guest as at least three mobile devices when checking into a hotel. All those devices are expected to connect and work during the duration of the stay. Whether guests want to send emails, make video calls or stream movies the connectivity should be seamless. This is where choosing from the right Wi-Fi plans becomes important. But to choose one, first, we must know about the common Wi-Fi mistakes in the hotel industry. Some of them are listed below.
Not enough Access Points
Cheap Equipment
Insufficient Bandwidth
Irregular Technology Upgrades
No Cloud Management Solutions
No Data Analytics
Let's discuss them in more detail to understand what issues are faced by hotels and guests when it comes to the internet.
Not enough Access Points
Insufficient access points are one of the most commonly agreed upon problems with hotel wireless internet. A hotel should ideally have enough access points to sustain applications that require high bandwidth. Most of the time, hotels do not have enough access points due to budgetary reasons.
This is because Wi-Fi access points are mostly the most pricey part of a hotel's internet infrastructure.
This often results in fewer access points being installed than needed. The result is coverage gaps, dead spots and lesser bandwidth for video streaming apps like Netflix and Hulu. When budgetary constraints control access points, the placement of further points becomes reactionary. This means that coverage gaps and dead spots are mostly discovered by hotel guests instead of the staff. The impact of this is a spotty, dicey network with connectivity and coverage issues that may well annoy guests.
Many experts recommend "future-proofing" the hotel.
Work with providers skilled in developing strong networks like Optimum WiFi plans. Ideally, hotels will need an upgradable network plan that is both, cost-effective and has maximum coverage on the property. These types of Wi-Fi plans are what a hotel in this day and age needs for guest satisfaction.
Cheap Equipment
Hotels usually tend to have a large number of internet users at any given time. Therefore the capacity to serve these users must always exist.
In a mid-sized hotel, a single conference area can accommodate more than 200 people at a time.
This is where simply having access points is not enough. Hotels will need high-end access points and equipment to handle the load of a large number of concurrent users. This is the reason for the noticeable difference in cost between low-end and high-end access points and other equipment. High-end access points also allow signal changing and roaming. This helps to balance the load optimally while interference is minimized.
Insufficient Bandwidth
Bandwidth is the name of the game when it comes to hotel internet. For all intents and purposes, Wi-Fi has become the third utility for hotels, after water and energy. The consumption of bandwidth is generally dependent on the following four factors:
The number of connected guest devices
The apps used on those devices
IoT/Smart hotel rooms
Operations at the back-of-the-house
The bandwidth requirements at a specific hotel will vary. Among other things, it will vary according to the hotel's objectives, environment, and consumption. If bandwidth needs aren't met smoothly, guests will generally express their annoyance. An existing network infrastructure can be upgraded using copper wires (small hotels, motels etc.). Larger establishments like hotels and resorts can look into the benefits of investing in a fiber-optic network. Upgrading to Xfinity WiFi plans or similar providers can get you the bandwidth you need respective to your hotel's needs.
Irregular Technology Upgrades
One of the biggest mistakes hotels make when it comes to the internet is considering it a one-time expenditure.
In reality, hotels should look at their network as an investment with a 4-5 year life cycle.
This is because at the pace technology is progressing older tech becomes obsolete after a five-year period on average. The utilization of bandwidth continues to grow along with the number of devices. As the demand continues to rise, new technology standards are born to meet it. A hotel with hardware that was state-of-the-art five years ago won't be able to efficiently meet demand requirements today. The case is the same with current tech being used five years into the future. Therefore, it is very important for hotels to budget for technology upgrades every four or five years. The budget should also accommodate professional surveys of the property. Obviously, the installation should be managed by a reputable provider.
No Cloud Management Solutions
The ideal experience guests are looking for in hotels is the "home away from home" experience. This means getting logged on to the internet instantly, without any annoying login protocols. What hotels need to do is deliver high-performance Wi-Fi consistently across the board. But the problem is that Wi-Fi has been managed traditionally in a very decentralized way. Each hotel has its own provider and hardware.  When hotels try to deliver consistent wireless internet with a single key to authenticate this causes problems. Enter the world of cloud management systems to manage your hotel's wireless internet. The cloud management system essentially acts as middleware. It is a bridge between the hotel's network and guest information systems. This includes hotel management systems and CRM systems. CRM systems allow hotels to deliver a more consistent guest experience.
No Data Analytics
Hotel managers/owners are well aware of the fact that poor Wi-Fi plan can be the number one reason to lose customers. Poor internet connection can ruin an experience. Even to the extent that guests won't return, which significantly reduces the available rooms' revenue. In such cases, the analytics gained from Wi-Fi can be used to create a more personalized and solid guest experience. Hotel managers and owners need to start looking at it as a platform to gain insights and analytics. Not simply a cost but a door to new marketing opportunities. Again, this is where having the right Wi-Fi plans comes in. You need to be backed by a dependable provider to ensure you're harvesting the right information. This will help you start analyzing your guest experience and improving it.
In Conclusion
Consistent, dependable and coverage-intensive wireless internet is no longer optional. It has become one of the most important utilities in the hospitality industry. A good network infrastructure can mean the difference between a good guest experience and a bad one. With technology moving so fast, technological obsolescence after a four to five-year period is a reality. That means hotels should budget for technology and hardware upgrades on an ongoing basis. A great wireless infrastructure is essential to giving your guests that home away from home experience they crave. The wrong plan could damage both revenues and reputation. A good plan could mean a better experience, recommendations, and recurring customers. The choice is obvious.
Disclaimer: To our knowledge, we have made all the required efforts towards obtaining owner/publisher approval for the use of images in VISIONECLICK.COM blog posts. However, if you find violations of any sorts regarding any image, please feel free to contact us. Prices and packages mentioned may vary with time and the specific locations.