Take Advantage of These Convenient Windstream Bill Pay Methods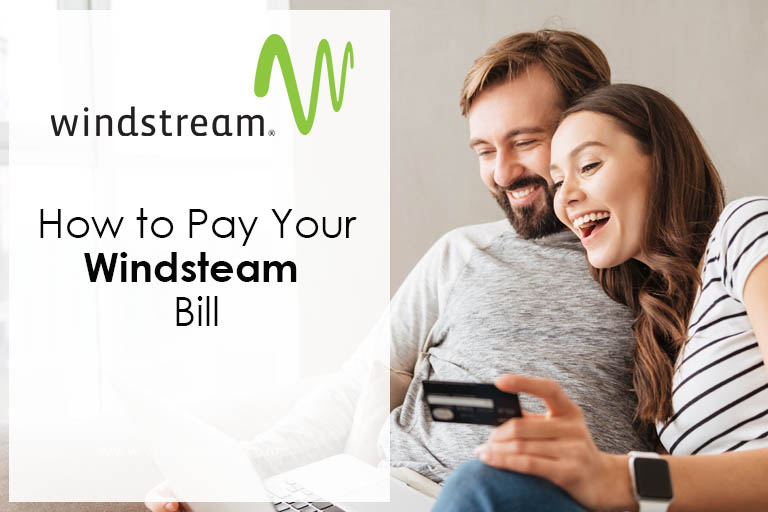 We can't deny the fact that technology has completely spoiled us. We all seek comfort and convenience in whatever we do. From online shopping and subscriptions to bill payment options, it is about those quick clicks of buttons. A wide range of Windstream bill pay options indicates that the said provider totally understands the needs of their customers.
Internet and TV services providers such as Windstream not only offer cutting-edge services but they also offer modern payment modes. Facilitating their prestigious clientele is their utmost priority. Among all other payment methods, online payment mode is the most preferred by the customers. Let's know all the payment methods the provider offers.
Windstream Bill Pay Options
Amidst the billing schedules of electricity, utilities, internet, and streaming services, convenient payment solutions by digital services providers are like a breath of fresh air. Take a moment to explore these facilitating and handy payment modes by this provider.
Whether you have subscribed to Windstream Internet or cable TV, you can take advantage of any of the following payment modes. Just make sure that whichever mode you are choosing, your payment is received by the due date. You can find the due date on your bill. Late payment can result in an additional fee. It will be reflected in your next bill.
Windstream Billing Auto Pay Mode
AutoPay is a secure, easy, and convenient way to pay your service bills. You can electronically transfer funds from your credit card or checking account to pay your bills. You don't have to do the hassle of writing checks, getting stamps, and late payments. Also, if you tend to forget and digital bills skip your mind, the auto pay is to your rescue.
The best part is that there are no additional charges if you want to avail of this service. You can also go paperless with options to stop receiving any paper bills from the provider.
Suggested Read:How to Get Google to Quit Tracking You?
Features and Benefits of AutoPay Mode
Having a MyWIN account gives you smooth access to a wealth of valuable information. You also get to have a plethora of account management tools. You can access:
Account Balance
You can view your payment history as well as account balance.
Invoices
You can view all your current as well as past bills.
Account Details
You can view your account details and all the pertinent info regarding services and pricing schedules.
Online Payment Options
You can easily make a payment whenever you want.
Product Information
You can view your services and products and make the desired changes.
Suggested Read:Mediacom Pauses Data Caps and Offers Other Reliefs in Response to COVID-19
Windstream Online Bill Pay Process
You essentially need to have a MyWIN Account to take advantage of online payments. If you have an account already, simply sign in. If you don't have an account, create a new account. And then follow the given steps to make your payment.
Log in to your MyWIN account.
Once you have logged in, you will be redirected to the Homepage.
Click Pay Now. You will be redirected to Make a Payment page.
Choose your payment method and confirm the amount to be paid.
Click Pay Now again.
Suggested Read:Binge Into the 5 Most Anticipated Movies in 2022
How to Set Up Auto Pay?
If you are considering Auto Pay for your Kinetic Windstream bill pay, follow these steps:
Click Auto Pay on the Homepage.
All the pertinent Auto Pay info will display.
Complete all your Auto Pay selections.
Now click Add.
Auto Draft Option
If you want to draft your payment automatically from your checking account, follow the given process online to sign up.
Suggested Read:Easy Ways to Pay Your Cincinnati Bell Bill
Payment in Person or via Store
Still into old-school ways? Windstream has you covered! You can go to your nearby payment locations in order to pay your bill. You can go to the official website and check retail locations near you. Using location services, it will enlighten you about your nearby stores.
It will also tell you about the store hours. For instance, in Harrison Arkansas, the store is located on Pine Street and timings are Mon.–Fri. 8:30 a.m.–5:30 p.m. if you have trouble finding stores near your location, get in touch with Windstream Customer Support.
Payment via Mail
You can mail your payments on the following mailing address before your due date:
P.O. Box 9001908
Louisville, Kentucky 40290-1908.
Suggested Read:How does IMEI Number Help to Differentiate between Mobiles?
Windstream Pay Bill by Phone
Payment by phone is another hassle-free option that you can avail of. All you have to do is to follow either the automatic prompts on the billing portal. Or, you can get in touch with a customer service rep and ask for assistance. There are no additional charges involved. Windstream number to pay bill is 1-855-850-5971. If a customer service rep is assisting you, a processing fee may apply.
Take advantage of these hassle-free payment options and enjoy brilliant digital services!
Suggested Read:A Complete Guide to U-Verse and Its Streaming Methods
FAQs:
Where can I pay my Windstream bill near me?
Lookup a retail store near you on the official website or get in touch with their customer service to get assistance on nearby stores.
Can I pay my Windstream bill at Walmart?
No, these bills are not accepted at Walmart.
Disclaimer: To our knowledge, we have made all the required efforts towards obtaining owner/publisher approval for the use of images in VISIONECLICK.COM blog posts. However, if you find violations of any sorts regarding any image, please feel free to contact us. Prices and packages mentioned may vary with time and the specific locations.