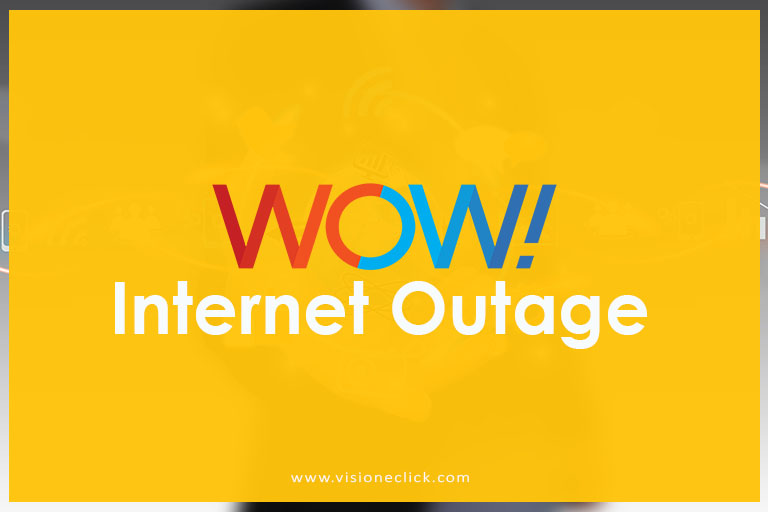 A Comprehensive Guide on Detecting and Resolve Wow Internet Outage
WOW is the sixth-largest provider of digital services in the United States. Formerly called WideOpenWest Networks, it offers internet services in 10 states nationwide with the greatest coverage in Illinois, Michigan, and Ohio. As of 2020, WOW encompasses an estimated population of 7.2 million serviced people. With this number, having a Wow internet outage in the crucial times is quite worrisome!
With the outbreak of the COVID-19 pandemic, people are left with no choice but to stay home in self-quarantine. Schools have switched to the online learning format and employees are working from home. The given circumstances make the amenity for the internet more important than ever. Considering that people are staying indoors 24/7, the need for entertainment is also basic. Therefore, having any glitch, interruption, or outage in the internet provision can be alarming.
Let's see how good WOW is doing to keep its customers connected!
About WOW as a Digital Service Provider
In addition to the Internet service, WOW also offers TV plans and home phone services. It also offers business services. The provider delivers its services via cable infrastructure. In some areas, fiber service is also available, primarily for business customers.
Their internet network is essentially built on a mix of fiber optic lines and coaxial cable. They use a network structure that is hybrid fiber-coaxial. It sends data (most of the way) via fiber to the customers. It only switches to coaxial in the neighborhoods. Being the sixth-largest provider of residential cable in the country by coverage area, the connectivity of more than 7.2 million relies on its smooth services.
Moreover, in addition to cable broadband, the provider also offers DSL and fiber internet service. Its DSL services are reaching over 6,000 subscribers. And the fiber internet service is available to businesses in more than 179 zip codes. Ensuring smooth connectivity to both, households and businesses at this point is very important. Wow cable outage in the current circumstances can be disturbing.
With a maximum offered speed of 1000 Mbps and no data caps, WOW is an ideal ISP if you are working from home. You can easily download large files such as PowerPoint presentations and PDFs. It is also great for video conferencing and other activities pertinent to the workplace. While most ISPs offer 1 TB (terabyte) of data, unlimited data volume by WOW is a huge boon that you can count on. This no data cap is also a great thing when it comes to entertainment at home. You can download movies and indulge in endless streaming.
Concerns Related to WOW Internet Outage
If you compare, overall, WOW's cable network is better and stronger than regular DSL. And when it comes to the cable connection, bandwidth can be sometimes shared among neighbors and speed lags can be experienced during peak hours. However, it is important to note that these slowed speeds are still better than what DSL connections have to offer. Especially when it comes to the upload speeds.
As mentioned already, WOW has a hybrid fiber-coaxial network infrastructure. In areas where fiber connections are available, sending individual fiber lines to every house can be very expensive. And since coaxial cables are already installed in many neighborhoods, it's only facilitating to take advantage of them.
With DOCSIS technology, WOW is able to send digital data through these lines. The recent updates of DOCSIS, 3.0 and 3.1, allow higher bandwidth in hundreds of megabits a second. Let's see where the most Wow internet outages are reported.
Most Reported Areas for WOW Outage
If you look at the recent Wow internet outage map, the following states and cities have reported a high number of internet outages.
Atlanta
Arlington Heights
Akron
Chicago
Columbus
Cleveland
Madison
Naperville
Schaumburg
Most Reported Problems
| | | |
| --- | --- | --- |
| Internet | TV | Total Blackout |
| 91% | 4% | 4% |
Total blackout is a rare thing. Usually, the outages are intermittent in certain locations. If you are experiencing a lag or no access to the internet, you need to readily get in touch with the WOW customer service support. Remember, there is no reality in the "No internet connection" notification. But it can sure make you paranoid. Especially when you need to stay enlightened about coronavirus survival guide and affected cases on a daily basis!
WOW's customer service is on their toes to resolve any glitches, lags, or interruption. They have also facilitated their esteemed subscribers with convenient and relaxed Wow bill pay options.
Instead of wondering what is wrong with wow internet, simply dial 1-855-850-5972 and get your issue sorted conveniently.
You can also check the status of your WOW internet via DownDetector.com.
FAQs:
Is Wow down right now?
No, currently there are no outages reported.
When will Wow internet be back up?
WOW! is currently up and running.
Disclaimer: To our knowledge, we have made all the required efforts towards obtaining owner/publisher approval for the use of images in VISIONECLICK.COM blog posts. However, if you find violations of any sorts regarding any image, please feel free to contact us. Prices and packages mentioned may vary with time and the specific locations.