WOW Vs Comcast – Which Provider is Better for YouTube Video Streaming?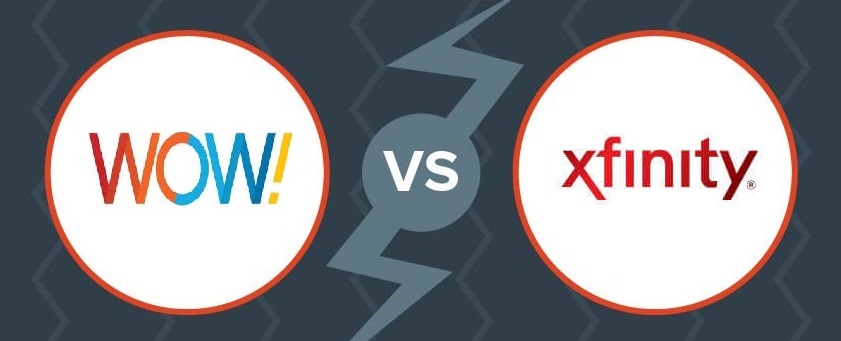 The internet has evolved into a life source for most of us today. Its uses far surpass the original intent of instant communication. Not only does the internet allow for instant private communication, but social media platforms as well. Mass communication is also one of the stronger suits of the internet today.
One of the most common methods of mass communication is through video-centric platforms. YouTube is a prime example. But a fun fact you might not know is that there is another video platform older than YouTube. It is called Daily Motion and it was the pioneering video platform.
Internet Requirements for Streaming Services
Most streaming services can allow for streaming with slow internet connections. Of course, buffering times may take longer. But it is possible to watch a full-length video with consistent speeds between 1 and 2.5 Mbps. The only downside of streaming with these low internet speeds is low video quality.
Usually, you will only be able to stream in SD quality which translates to 360p or lower. On YouTube, for example, you can watch videos in as low as 144p quality. But the platform also offers up to 1080HD quality for most videos. Higher quality video streaming requires faster internet speeds.
You might think that a WOW vs Xfinity comparison doesn't matter as long as their internet speeds are fast. But speed is not the only factor you need to consider. You also need to consider the reliability of the service. Since most streaming platforms require consistent connections. Especially for higher quality streaming.
Comparison of WOW vs Comcast
When comparing internet service providers it is important to consider more than just the speeds and pricing. Sure both of those factors can have a significant impact on the decision but there are other influences. Service reliability is one of the most crucial things to consider. It helps to make a WOW vs Comcast comparison list:
Features

WOW

Xfinity /Comcast

Overview

Provides Internet, TV, and Voice service in the West Region

All three services in all states of the US.

Technology
Offers internet services via Cable, DSL, and Fiber Optics
Internet services via Cable only
Installation
Self-Installation kits are not available

Installation requires a licensed professional sent Free of Cost

Self-Installation Kits are available

Licensed professional can be arranged for a cost
Apart from this comparison, there are other things that you should consider as well. Though these other factors (discussed below) do not directly affect your streaming. They are crucial to ensure you receive quality internet service.
Customer Service and Support
Customer service and support might seem like they are the same thing. But they are completely separate divisions. Customer service is basically your contact point in case you need assistance. While they can help you with most issues some issues require technical support. Those issues are transferred to Customer Support.
When comparing service providers, it is important to factor in their respected customer service and support ratings. You should consider things like how many ways there are to get in touch with customer service. And also read reviews for both WOW customer support as well as Xfinity. That should give you a good overview of their respective service standards.
Service Coverage Areas
Before signing up for a service contract with either Xfinity or WOW, you should consider coverage areas. You can find details of WOW internet availability as well as Xfinity. It is important to know this in case you want to relocate from your current address. WOW is only operational in the West whereas Xfinity is available in multiple locations across the country.
Service Packages
After comparing all the factors, you should devote yourself to finding the best packages for you. Both WOW packages and Xfinity offer affordable prices at competitive speeds. But you should look for special offers in your area. Visiting each of the service provider's respected websites will give you their package offerings for your area. And you will be able to explore their special offers as well.
Disclaimer: To our knowledge, we have made all the required efforts towards obtaining owner/publisher approval for the use of images in VISIONECLICK.COM blog posts. However, if you find violations of any sorts regarding any image, please feel free to contact us. Prices and packages mentioned may vary with time and the specific locations.