Heard about the 2018 Comcast Blast Speed Upgrade Yet?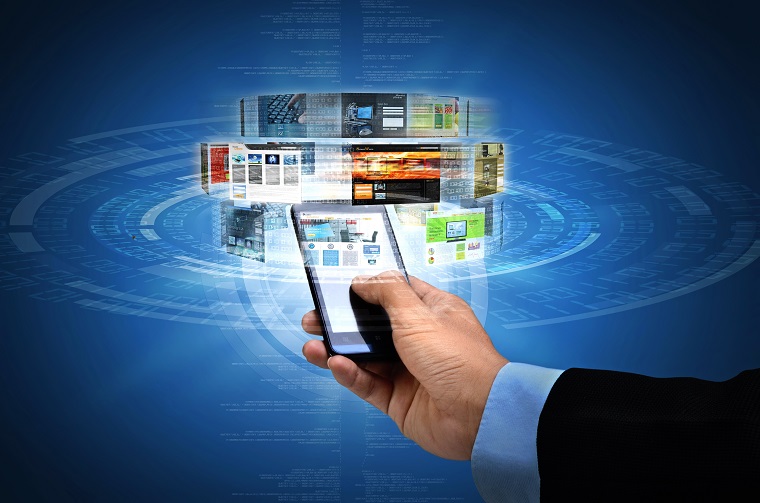 Have you heard about the March 2018 Comcast Blast Speed upgrade yet? To understand it, you first need to have a good working idea about the package. This information will then enable you to understand exactly why the plan is such a hit.
The meaning of the speed upgrade will naturally fall into place. Once you're sure about the basics.
Understanding the Significance of the Comcast Blast Speed Upgrade
The Xfinity Blast Internet plan, in a nutshell, generally offers:
Up to 105 Mbps in Blazing Download Speeds
A Fixed Monthly Subscription Price (with No Term Agreements)
A 'First 30 Days' Money-Back Guarantee
Xfinity WiFi Hotspot Access (in over 18 million nationwide locations)
Smooth Connection Usage on 8+ devices
User-friendly 'Self Service' Apps for Instant Troubleshooting
Powerful Antivirus Protection (through Norton™ Security Online)
These default plan features come alongside several exciting service add-ons, like:
The Xfinity (4G LTE) Mobile service,
The xFi Home WiFi experience
Norton™ WiFi Privacy (conceals your identity in public hotspots)
To enjoy each of these provisions, you need to pay an extra service fee.
So if you've been keeping note so far, you now know everything there is to know (really) about this amazing offer. At least as it applies to the people living in most parts of the country.
Because for some other Americans, the situation is different!
Northeast States Division has better Xfinity Blast Speeds
The subscribers covered under the company's Northeast Division, however, have it better! This, specifically, is a 14-State area that spans from Maine through Virginia.
Because in the March of this year, the Comcast Blast Speed update came into effect. And what it did was to basically increase the download speeds of four of the vendor's most popular plans.
These speed changes are as follows (as per the info retrieved from the company's corporate page):
200 Mbps to 250 Mbps – Xfinity blast speed Internet Download Speeds
100 Mbps to 150 Mbps – Performance Pro download speeds
25 Mbps to 60 Mbps – Performance download speeds
10 Mbps to 15 Mbps – Performance starter download speeds
You may have noticed that the default Xfinity blast Internet speed quoted here is different. This is because the company has always offered faster speed tiers in this region.
But according to some reports, it plans to expand its coverage. By offering the same high-speed service offers to other parts of the country soon. Meaning that the 'national' situation might change in the coming months or years.
Both New and Existing Subscribers Were Eligible – for Free!
The best part about the Comcast Blast Speed Upgrade? It was that both new and existing subscribers could enjoy it. And without giving even a dollar more over the rates that they were already paying!
This allowance was different from those granted on some of the company's other service plans. It reflects Xfinity's long-stated commitment to offer 'gigabit speeds' to its customers.
According to Kevin Casey, President of Comcast's Northeast Division, the move shows the company's drive to introduce more technological sophistication into its transmission networks.
With Only a Simple Modem Reboot…
To enjoy the upgrade, subscribers were only required to reboot their modems. But users with older equipment had to buy newer device versions. And preferably the ones that came with the xFi WiFi Dashboard.
This software interface allows subscribers to fully control their home WiFi. From monitoring the number of people connected, to pausing certain sessions. And even setting strong parental and 'bedtime' locks. To prevent the kids from misusing the service.
The Upgrade Became Noticeable by April
By April, more than 80% of the company's subscribers could experience the difference. The ones living in the impacted region, that is.
On average, plan download speeds had easily skyrocketed by more than 25 to 50 Mbps. An impressive figure, which meant that more of the internet came within users' grasp!
Internet Upload Speeds Remained Unaffected
But the one metric that largely remained unchanged was plan upload speeds. Which, for some users, was a downer.
Common internet activities like gaming and video conferencing depend on good upload speeds. So for Xfinity internet blast user's, there wasn't much improvement on this front. Some other U.S vendors, in fact, fare better than the company in this respect. Because they understand the importance of equal bandwidth. The fiber-optic connections offered by some ISPs is a good example.
Further Notes on the Xfinity Blast Speed Plan
This information applies only to subscribers living elsewhere in the country. In locations other than the covered 'North-Eastern' flank.
Generally, only new residential customers are eligible to sign-up for the Blast plan. Meaning that existing service users may have to check their options. The best way to do this is to get in touch with the company's sales team. Dialing the telephonic hotline mentioned on top of this page is a good place to start.
For the most part, Xfinity is a flexible brand, interested in facilitating subscribers. So unless there's a strict policy that says otherwise, you may be able to get the package that you want. And without having to go through the much unnecessary hassle.
The Blast plan is only available in select Comcast service areas. To find out if you're covered, you'll again need to call and check.
Lastly, you need to pay for all equipment, installation and taxation fees. Additionally. Because they're not usually covered in regular plan subscription costs.
From an overall standpoint, the Xfinity Internet offer is as good as they come. And even better still, it provides some of the fastest bandwidth speeds in the business. Along with a great variety of extra service features – which sweeten the deal even more. Easily to what you may currently be used to!
Disclaimer: To our knowledge, we have made all the required efforts towards obtaining owner/publisher approval for the use of images in VISIONECLICK.COM blog posts. However, if you find violations of any sorts regarding any image, please feel free to contact us. Prices and packages mentioned may vary with time and the specific locations.