15 Interesting YouTube Facts Everyone Must Learn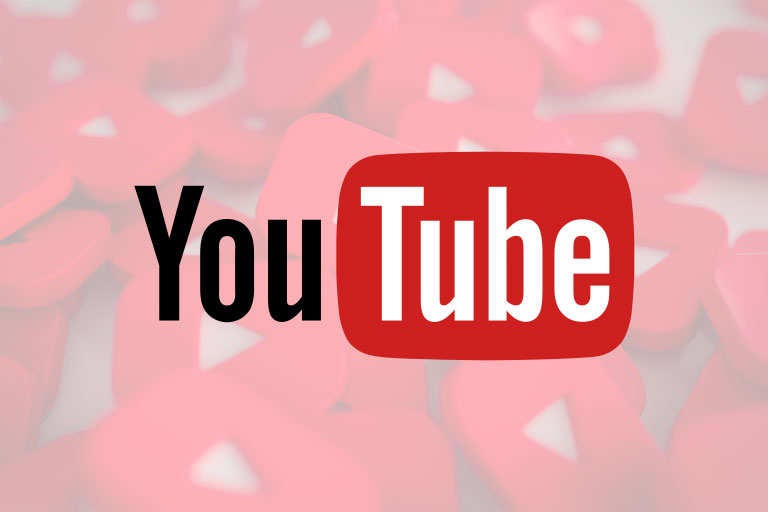 Everyone loves YouTube. This video platform lets you watch videos, listen to music, and stream a variety of content. No one ever thought that this publically contributed video website could pull itself off so big.
We all know YouTube is owned by Google. It lets users upload, view and share videos. But there are lots of facts about YouTube the world still doesn't know. Here are some of them that will blow your mind:
Birth of YouTube
The story behind the formation of YouTube is quite interesting. The founders came up with the idea at a dinner party at Steve Chen's house. They were unable to share some videos of the party via email.
Some also say that the wardrobe malfunction of Janet Jackson during Super Bowl XXXVIII set the foundation for launching YouTube.
Who Funded the Project?
This is another one in the list of interesting YouTube facts. The founders of YouTube were PayPal employees. The team used their bonuses received during the eBay buyout of PayPal to fund this project.
Original Intention
The founders originally intended to develop a dating website. Aren't you glad that they created a video platform where a whole variety of videos are found, starting from funny cat videos, to informative content such as "how to perform Internet speed test", all classic and latest music, and lot more?
The Ads Started Appearing in 2007
To this date, Google is the largest ad company in the world. The giant didn't wait for long to start monetizing YouTube. Its first ad was broadcasted in 2007, 9 months after Google bought YouTube. Facts about Google like these and more are really interesting.
There are 98 Versions of YouTube
The localization of YouTube has expanded dramatically. More than 98 countries have their own version of YouTube.
YouTube Users in America
Among 18 to 24-year-old US residents, 90 percent of them say they use YouTube. The only social media platform that approaches this platform in terms of reach is Facebook. It was used by 69 percent of US adults in 2019.
Channel Content
A study published by Pew Research Center said about 44,000 channels on YouTube had 250,000 subscribers as of January 2019. These popular channels uploaded 48,486 hours of content and received 14.2 billion videos in the first week. The average video duration was 12 minutes and these videos received up to 60,000 views in 7 days of posting.
YouTube Search is Bigger than Bing Search
After Google, YouTube is the 2nd largest search engine in the world. It processes more queries than Yahoo and Bing combined. It looks like this platform is great at answering questions and satisfying its users just like Spectrum customer service does.
The Most Popular Channels Are Not In English
When you think of popular channels you must assume they are in English, right? But no. From 56 percent of the popular channels, only 33 percent upload videos in English.
Why People Watch YouTube?
People don't just watch YouTube for fun. Half of the American adults watch it to stay informed and learn new skills. It's true. When you open YouTube, it shows trending news and videos based on your interests whether it's cooking, gaming, crafting, calligraphy and even learning how to become a developer.
Longer Videos
Let's suppose you are a new user and YouTube doesn't have information about your interests or personalized recommendations. It will recommend you progressively longer videos. This is part of YouTube's algorithm.
It Has More Reach Than Cable TV
In the USA, more and more people prefer YouTube over cable TV. Why? Because it allows them to watch the content of their choice. If you have a faster Internet service like Spectrum Internet plan, you are ready to ditch cable too. Individuals between 18 and 49 years old rely on YouTube to watch content than cable TV networks.
Time Spent on YouTube
Alexa revealed that on average, each visitor spends 11 minutes and 24 seconds on YouTube. It makes sense since there is no day that we don't browse YouTube to watch a video or listen to music.
The Most Watched Video
You have guessed it right, the most-watched video on YouTube to this date is Despacito. It has 6.6 billion views as of February 2020.
HD Content
YouTube has more HD videos than any other site. If you want better picture quality, the videos here won't disappoint you. The platform also allows you to change the quality of the videos by exploring the settings. You can choose 720p and even 1080p for some titles. Keep in mind HD is only available on the latest version of YouTube and its mobile app.
Summing Up
It's pretty evident from these YouTube facts that this platform is a dominant force in the online marketplace. The platform's aggressive move of developing and diversifying its offering is to blame. It hosts useful, unique and even bizarre content that people throughout the world are interested in watching.
Disclaimer: To our knowledge, we have made all the required efforts towards obtaining owner/publisher approval for the use of images in VISIONECLICK.COM blog posts. However, if you find violations of any sorts regarding any image, please feel free to contact us. Prices and packages mentioned may vary with time and the specific locations.