10 Best Thanksgiving Movies for Kids and Families in 2022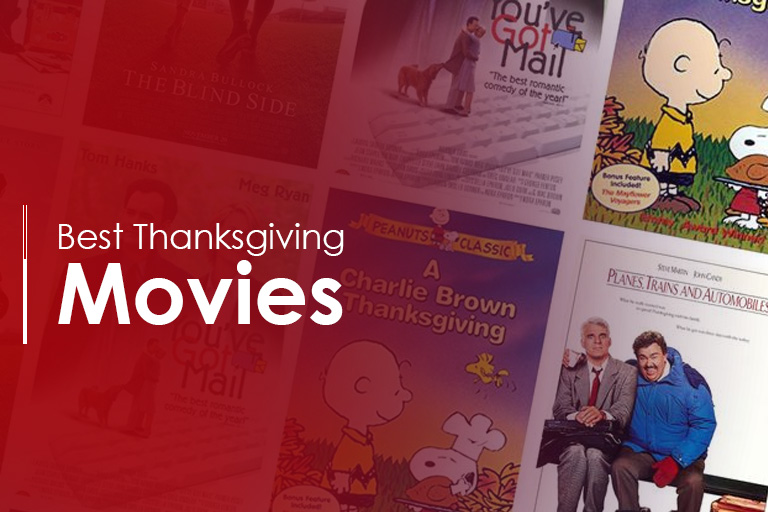 The holiday season is just starting. Thanksgiving spirit in the air, and the turkeys in our bellies, we all like to cuddle up on the living-room couches and watch TV. With the political scene getting all messy, none of us would like to start a heated debate at the dinner table too! So, here's a list of best Thanksgiving movies for you and your family to watch together! Enjoy!
Best Thanksgiving Movies for Families
Thanksgiving is a family festival. It is the time of the year when you get the time to spend with your loved ones over delicious meals.  You must have a list of Thanksgiving movies to tick off with your family, and if you don't have one, here's a list of movies filled with the Thanksgiving spirit! Have Fun!
1. The House of Yes (1997)
If you are into literary adaptations of movies, this one is just right for you. An adaption of a play by Wendy MacLeod, the story of the film revolves around a young man who makes the mistake of bringing his new fiancée home for Thanksgiving. His psychotic sister Jackie makes it very awkward for the couple to stay, and almost impossible to leave. It is also one of the favorite Halloween movies of all time! Okay, not going to spoil it for you! Watch it to find out!
2. The Oath (2018)
The Oath is an American Black comedy, starring comedy stars like Ike Barinholtz and Tiffany Haddish. It is the story of a holiday gone wrong, about a new policy of the government which required every citizen to sign a legal document to prove their allegiance to the government. All of them sign it, except Chris (the husband), who resists that. With his mother telling him not to discuss anything political during the holiday, and later, two federal agents showing at their door, the film turns into a whirlpool of events. the whole family is involved. How does it end? They eating an apple pie.
3. What's Cooking (2000)
If you are going to spend this Thanksgiving with your relatives and want something everybody could relate to, here's one for you. Four families with different ethnic backgrounds (and different problems) get together for Thanksgiving. As the film unfolds, so do their issues. We can assure you of one thing: Never again are you going to feel awkward around your relatives after you are done watching this one! Include this on your Thanksgiving movies 2019 to-watch list, and you will never regret this!
4. White Christmas (1954)
Spending this holiday with your sister? Nothing better than this one to watch! This movie is one of the most-watched Christmas movies of all time. Two handsome Army guys dating two pretty sisters, we think there is no better way to give a head start to the holiday spirit than watching this classic with your sister. Thank us later!
5. National Lampoon's Holiday Reunion (2003)
This is the most non-traditional Thanksgiving you'll ever see on-screen. The comedy strikes you hard when the conservative anesthesiologist (Judge Reinhold) meets his cousin (a hippie!) after a long, long time! You will see the LOL moments that you could never imagine!
Best Thanksgiving Movies for Kids
This was a list of best thanksgiving movies to watch and enjoy with your family. But if you have a bunch of kids you have to keep entertained enough to not tousle over your food table (yeah, we get you!), here's a list of movies to watch with the kids!
1. Garfield's Thanksgiving (1996)
Who doesn't love Garfield?! We all do! An orange cat who loves to eat, thanksgiving doesn't remain very pleasant when Liz the vet gives him a surprise visit. It is a perfect flick to keep your little ones entertained for a while. (At least for a good thirty minutes!)
2. Winnie the Pooh: Seasons of Giving (2017)
Want to keep the little ones a little busier than thirty minutes? Go for this one then. This movie is like a package deal, a gift to give to your kids this thanksgiving. It contains "A Winnie the Pooh Thanksgiving" in it, with added shots from "Groundpiglet Day" and "Find Her, Keep Her". It is a good package deal for kids of all ages. In the year of its release, it was one of the most awaited movies coming out on thanksgiving.
3. Free Birds (2013)
Ever wonder who made the first turkey dinner for thanksgiving? Or got a kid who is very animal-sensitive? This is the right one to watch at your place then. It is the story of two turkeys, who travel back into time to try and change the thanksgiving menu (for the sake of all the turkeys!). Were they successful? You have to watch it to know!
Voiced over by Owen Wilson and Woody Harrelson, it is way funnier than you think it ever could be!
4. Anne of Green Gables: Fire and Dew (2018)
PBS has turned kids' entertainment into serious business! Yes, we are talking about making it a tradition to air a new chapter of Anne of Green Gables every Thanksgiving! Recently, they have released Anne of Green Gables: Fire and Dew, a little earlier than usual, but we are sure it was on your to-watch movies of best movies to watch on thanksgiving! We wonder if streaming it on Thanksgiving is a family ritual at your place too.
5. Jim Henson's Turkey Hollow (2015)
Do you think your kids are going to have the Halloween hung-over for a longer time this year? and won't be ready to get out of the mood? You should go for this movie to spook them further! It is the story of two kids who accompany their recently divorced father on a Thanksgiving trip. They are supposed to spend thanksgiving with their aunt but are caught up in a bizarre series of events because of a local legend. It is about a monster called the "Howling Hoodoo". So, if you want to have a scary evening laced by cozy cuddling with the scared little ones, this movie should be on your to-watch thanksgiving movies 2019 list.
Disclaimer: To our knowledge, we have made all the required efforts towards obtaining owner/publisher approval for the use of images in VISIONECLICK.COM blog posts. However, if you find violations of any sorts regarding any image, please feel free to contact us. Prices and packages mentioned may vary with time and the specific locations.