How To Cancel Netflix Subscription?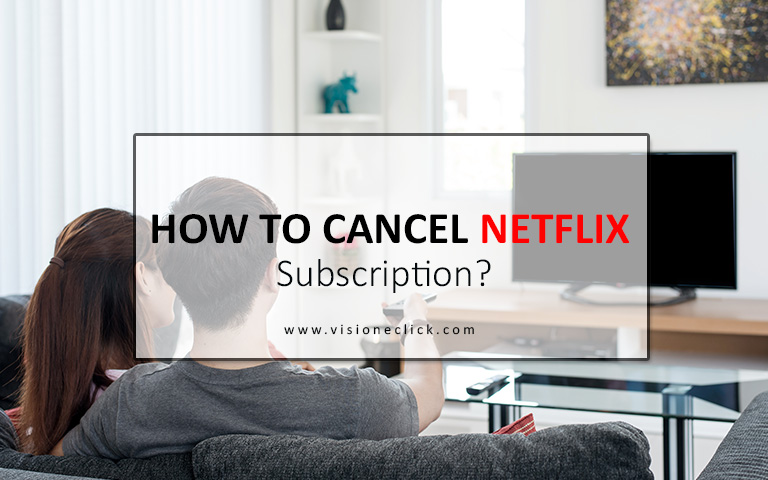 Netflix has taken the entertainment industry by storm and there's no denying that. The pandemic took the company to new heights in terms of growth. It has more than 200 million subscribers. It may sit at the top of the streaming world. That doesn't mean people do not want to cancel Netflix subscriptions. The advent of streaming services like Disney+ means that people have more options to choose from. 
Too many streaming services means double the trouble. First comes the difficulty in choosing a service. Second, your monthly subscription can go through the roof. Paying for different streaming services is only feasible if you have nothing but time. Which, realistically speaking, isn't possible. That said, this is how you can cancel your streaming service subscription. 
How Do I Cancel Netflix Subscription?
Netflix is a top streaming service. It has a huge library of TV shows, movies, and documentaries. It allows users to select their favorite genre and watch the titles they like. If for some reason, you want to cancel the subscription, you need to perform the following steps. 
Open the Netflix app on your smartphone or laptop 
Enter your login credentials 
Select your profile 
Find the Account tab on the homepage 
Go to Membership and Billing 
Netflix will confirm whether you want to cancel your subscription. That means you'll have to hit the Finish Cancellation option to proceed with the cancellation. You'll be able to use the account if you cancel the subscription before the expiration of your billing period. Amazon subscribers follow, more or less, the same method to cancel the Amazon subscription. 
Can I Cancel My Netflix Membership Through Google Play?
Netflix allows news users to sign up via Google Play. In case you want to cancel the service, you'll have to go to Google Play. Having said that, do the following to cancel your Netflix membership using Google Play: 
Go to the official website of Google Play 

Enter your email address and password 

Locate the Netflix app on Google Play 

Tap on the link that reads cancel 

Open the Play Store app on your phone 

Go to Menu 

Select Account 

Hit Subscriptions 

Find the Netflix app 

Tap on the cancel button 
Canceling Netflix membership is as easy as using the Cox bill pay service. You can always use the Play Store to cancel your service member. This method is especially useful if you're having trouble canceling the service through the app. The Netflix account page will guide you through the cancellation process with regard to your billing company. 
How to Restart Netflix Account?
You can come back to Netflix after a certain period of inactivity. Restart your account from any profile. Please note that you cannot resume your membership using the Netflix kids' profile. You can also reset your password on Netflix. You can restart your profile after signing in to Netflix. Users with inactive profiles will be asked to restart their membership. Of course, Netflix will also reset your billing date if you sign in after a certain period of inactivity. 
Users with active profiles, on the other hand, don't have to worry about their billing date status. Go to your account page to restart your membership. As mentioned, doing this won't affect your membership status. This is different from how you would cancel Apple music subscription. Another great thing about Netflix is that it offers a wide range of payment options. It all comes to down how you want to pay for the streaming service. 
Does Netflix Offer Gift Cards?
Yes, the streaming service has gift cards. However, the provision of gift cards varies by country. This means that Netflix is not valid in every country. The service does allow you to use a gift voucher that you have purchased in another country, as long as you use the same currency for your Netflix and gift card payments. The service requires a different payment method for gift cards. 
How Do I Prevent Others from Restarting My Account?
You may have canceled your Netflix membership. That doesn't mean the rest of your family members can't restart your account. Make sure to change your password after you end your subscription with Netflix. Also, check the box that says Require all devices to sign in again with a new password after terminating the service. Doing this will prevent others from accessing your account. Such a move will also sign you out of other devices that might still have your credentials. 
Conclusion
Almost every subscription service has the same billing method. No matter whether you want to cancel your Hulu live subscription on Netflix membership, make sure to have an active internet connection. Also, never leave your Netflix account active on more than one device. Take necessary steps to protect your Netflix account even after you have canceled the subscription. 
Netflix is a great streaming service but it's not for everyone. After all, every viewer has different tastes and preferences. You can always restart your membership with Netflix. Browse through the titles to your heart's content. Who knows, you might come across a great movie or a TV show? 
Disclaimer: To our knowledge, we have made all the required efforts towards obtaining owner/publisher approval for the use of images in VISIONECLICK.COM blog posts. However, if you find violations of any sorts regarding any image, please feel free to contact us. Prices and packages mentioned may vary with time and the specific locations.