How to Unsubscribe From ESPN Plus?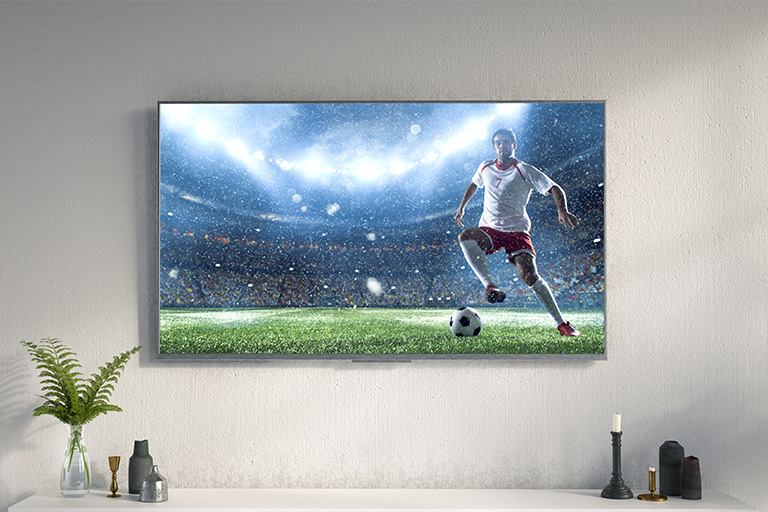 ESPN is one of the top channels when it comes to enjoying sports. Considering how much the sports fans rely on this channel to enjoy their favorite games, the network decided to launch a subscription service called ESPN Plus. This is one channel where you can watch some unique specials and original studio shows. In addition, you can enjoy exclusive live events. However, some people may still want to know how to cancel ESPN Plus for various other reasons. For instance, some people might not want to pay extra for this service while others may not simply be interested in the content that it offers. If you too want to know how to quit this service, read on!
Learn How to Cancel ESPN Plus?
ESPN+ is a service that's frequently used by almost every sports fan. You will be surprised to know that it has over 7 million active users. Yet, there are some people who don't want this service anymore. And hence, they wonder how to cancel the ESPN Plus subscription. Well, it's time to end your curiosity. Here are a few ways that can help you quit the service.
#1. Online
There is nothing that can't be done online nowadays. This means that you can cancel the ESPN+ service on the internet. All you need to do is open your web browser and head to the official website of the service. Once there, perform the following steps:
Log into your ESPN account.

Go to Manage.

You will find an option that says Cancel Subscription. Click on it.

Confirm your cancellation.

You will receive an email confirming that you have canceled the service.
And voila, you are done! It's that simple. You can recommend this method to anyone who asks you how to unsubscribe from ESPN+. Also, note that ESPN+ will remember your login information even after you have quit the service. This is because you can easily reactivate the subscription whenever you feel like doing it without any hiccups.
#2. Call ESPN Customer Support
If you don't want to cancel the service online, you can simply call ESPN customer support. However, when you request them to unsubscribe you from the service, expect them to ask you questions about why you want to quit ESPN Plus. If you have made up your mind to cancel the service, keep in mind that you won't be getting any refunds.
#3. Email
This is another way that you can recommend to anyone who is wondering how to cancel ESPN Plus. This option is the best alternative for someone who doesn't want to call the ESPN customer representative. Here's what you are going to do:
Compose an email that clearly mentions your intent to cancel the service.

Provide all the necessary personal information which includes your address and name.

Ask for ESPN Plus' response to the email confirming your cancellation.

As a recipient, don't forget to list support@espnplus.com
You can consider opting for this method for unsubscribing from any other service. Like if you want to cancel Sling TV, you can send them an email.
#4. Play Store
Did you use your Android device to download the ESPN+ app and subscribed to it from the Google Play Store? Well, here's you can cancel the service from the same platform:
Grab your Android device and launch the Google Play Store.

Search for the hamburger menu icon. It will be located in the top-left corner. Hit that!

Now go to Subscriptions.

You will now be able to view a list of all your subscriptions.

Search for ESPN Plus.

Once found, tap on it and hit Cancel Subscription.
After you perform all of the aforementioned steps correctly, you will successfully cancel the subscription. You can also unsubscribe from any other service this way. For instance, if you want to cancel HBO Max, simply perform the first three steps and then instead of ESPN Plus, look for the particular service and cancel it.
#5. Apple/iOS
If you used an Apple device to get the ESPN+ subscription, this is what you will have to do to quit the service:
Grab your iOS device and go to Settings.

Select your Name to view your Apple ID settings. You may want to log into your Apple account.

Go to Subscriptions.

A new window will open, showing all your subscriptions.

Find ESPN+ and tap on it.

Hit Cancel Subscription.
Just like Android, you can use this method to quit other subscriptions as well. This means that if you want to cancel Peacock, you can do that by following the aforementioned steps. You just have to select the particular app instead of ESPN Plus and that's it!
#6. Roku
People who have subscribed to ESPN Plus through Roku can unsubscribe from the platform just as easily. Here is what you need to do:
Go to the official website of Roku.

Use your credentials to log into your account.

Head over to Manage Your Subscriptions.

A list of your subscriptions will appear.

Find ESPN Plus.

Once located, tap Unsubscribe.

Hit Confirm and this will cancel your subscription.
Conclusion
ESPN+ is one of the favorite channels of sports fans. After all, the network keeps them entertained with its amazing content. Considering how popular the service has become, it's not a surprise to find ESPN Plus on Spectrum.
However, some people don't want it. And that is perfectly fine. If you too were looking to find how to cancel ESPN Plus, this guide should help you. Don't worry, you can initiate the process of resubscribing to it any time later.
Disclaimer: To our knowledge, we have made all the required efforts towards obtaining owner/publisher approval for the use of images in VISIONECLICK.COM blog posts. However, if you find violations of any sorts regarding any image, please feel free to contact us. Prices and packages mentioned may vary with time and the specific locations.