What Did Schools, Colleges Learn from COVID Pandemic?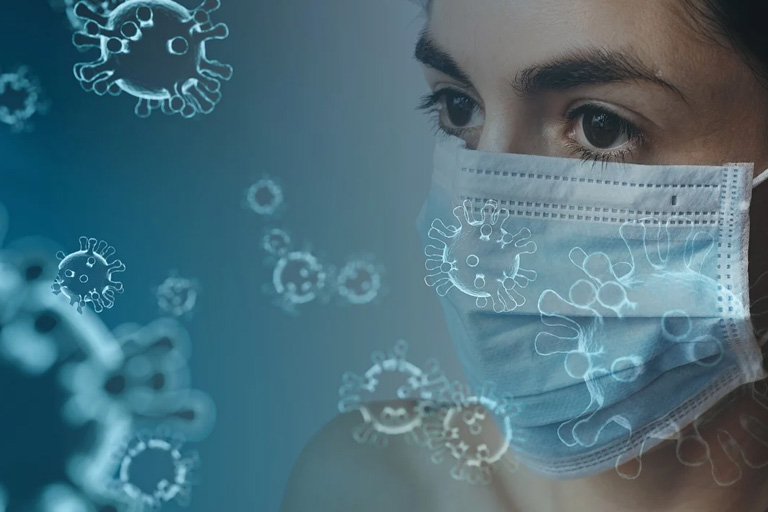 It is difficult to draw up any lessons learned during a crisis like a Coronavirus pandemic, but while the situation is improving in other countries, some countries are struggling and a sector that has been hit massively is the education system. Plenty of schools in these struggling countries are closed or operating at minimum capacity, which isn't a good thing for the future of so many students. With the professional help of the following essay writing company CustomWritings, this article will look at some lessons schools, universities and colleges have learned from the coronavirus pandemic.
What were the risks of schools remaining open during the height of the COVID pandemic?
There were two main risk factors in 2020: 
Students coming back from their Christmas holidays with the virus and passing it on to fellow students

Teachers and other school personnel getting infected, leading to classes being canceled or even schools being forced to close their doors
Too much screen time can be exhausting 
One of the first lessons school, college, and university students together with tutors have learned from the pandemic is that looking at a computer screen all day can be very exhausting. Learning via the aid of computer screens has taught that powerful learning can be achieved when everyone is focused, energetic and engaged.
Many academic writing services say that modifying lessons accordingly to reduce screen time is the best way to deal with exhaustion. Lessons online that are between 15 – 30 minutes long are perfect for both parties.
It's not just about learning, it is furthering student's education during a crisis 
This is the second thing that educational institutes have learned because isolation, fear, and anxiety figures have gone up during the pandemic. Tutors checking in on their students to ensure they are dealing with the pandemic well is more important than ever.
This is because it allows students to interact with their teacher and other students via video while studying. Students interacting with each other and staying in touch is very good for their mental health.
Academic writing expert from CustomWritings Lauren Bradshaw said, "forcing academics only on them and ignoring their emotional wellbeing will only raise the stress and anxiety figures even more. Tutors should give students a chance to socialize while also reminding them to focus on their education".
Some students have been left behind
While some students have made progress in their studies thanks to good internet connections and various smart devices, some have been left behind. Factors that have contributed to some students being left behind are a lack of readiness from the college, school, or university and a lack of smart devices themselves.
Purchasing a good quality laptop, computer or tablet isn't cheap, these products cost a fortune and not everyone is lucky enough to afford them. This digital divide among students and tutors has been brought about by the pandemic, and now many educational institutes across the world are working hard to minimize this should there be another pandemic that will force a worldwide lockdown.
Schools, colleges, and universities can sometimes be a safety net for some students
Since many schools were closed down across the world because of the coronavirus pandemic, some students who relied on them as safety nets were locked out too. Students that suffer from abuse at home looked at being on campus as a way to escape their abusers.
Some students that come from poor families rely on their schools for healthy meals. In the USA for instance, public schools provided over 30 million reduced-priced or free meals to students a day in 2020 which is amazing. With parents losing jobs and unable to provide food for their kids, the closure of schools because of the pandemic just put extra stress on them, especially those that relied on free or discounted school meals.
One positive thing to come out of the pandemic is how close communities have come together to help out. Some school commuters stepped up to the plate and delivered meals to families to ease some of their food worries. There are people out there who underestimated the role that schools play in the lives of children, and the pandemic reminded them of it.
Relationships with returning students, parents, and teachers became stronger
When schools first closed all over the world, many students and tutors lost the ability to interact with their peers. Being alone left some students uninspired to do their school work or even submit their assignments, which meant many of them relied on professional writing services. The lack of face-to-face interaction made it harder for tutors to spot which students needed the most help.
Since most students were being homeschooled by their parents, it gave many of them a front-row seat to their child's education. This made them educate themselves on what their children are studying and work together with their teacher via remote learning to ensure academic progression is still being made.
When students were allowed to return to schools in 2021, some tutors even enlisted the help of some parents for some lessons. This strengthened the bond between parents, tutors, and children because the information is being shared and experience is gained by everyone.
Some schools are underfunded
The COVID-19 pandemic has also made most schools realize just how underfunded they are, with just 2 – 4.5% of GDP being invested in the educational systems. Many tutors in schools all over the world hope that this will change in the wake of the current pandemic and more funds will be made available.
They want to be better equipped to deal with another pandemic should it happen and be short in funds to pay teachers and develop new programs to better educate the next generation. We live in a digital age and some teachers are still using old school methods. They will need to be trained on how to use the current devices on the market, and this will require additional funds being made available by governments.
Final thoughts
The coronavirus pandemic has highlighted to many people, including online writing services just how important schools are for parents who are struggling during the pandemic. It is up to governments from various countries across the world to ensure that they are funded properly so that they are in a position to not only deal with the current pandemic but also any future pandemic that might happen. While major pandemics that are of the same scale as the coronavirus are few and far between, plenty of essay writing services say the world cannot afford to be complacent.
Disclaimer: To our knowledge, we have made all the required efforts towards obtaining owner/publisher approval for the use of images in VISIONECLICK.COM blog posts. However, if you find violations of any sorts regarding any image, please feel free to contact us. Prices and packages mentioned may vary with time and the specific locations.