How to Cancel Peacock Premium Plan?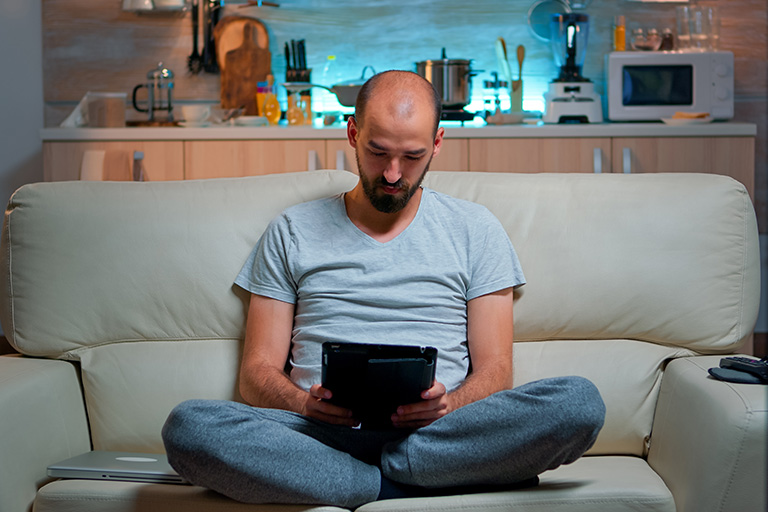 Streaming services are a great way to enjoy your favorite TV shows and movies no matter where you are. The convenience they bring is undeniable as you can watch your shows on any device with multiple users at the same time. Peacock TV is also quite popular and has some of the most classic TV shows like Modern Family and The Office. But you should know how to cancel Peacock if you don't like the service. There is a wide range of shows and movies available, but not everyone will have a satisfactory experience.  
You may have different reasons for canceling streaming services. For instance, you can cancel Hulu and Peacock because you didn't find what you were looking for. Paying for so many streaming services at the same time can also get expensive. So, whatever your reason might be, canceling Peacock isn't complicated at all. 
How to Cancel Peacock from Apple ID? 
There are many ways to subscribe to Peacock TV which include via Apple ID. So, the cancellation process can be different depending on how you subscribed. Canceling the plan through your iPhone or iPad is similar to how you can cancel HBO Max. All you need to do is follow these steps: 
Launch the Peacock app on your iOS device. 

Tap the Subscriptions tab. 

Otherwise, go to Settings. 

Tap on your Profile and then go to iTunes & AppStore. 

Tap on Subscriptions. 

Log in with your Apple ID. 

Select Peacock TV. 

Tap on Cancel.
This might be one of the easiest ways how to cancel a Peacock subscription. Other ways to subscribe can be via your ISP or directly through the Peacock website. Continue reading to find out how you can cancel your subscription in other ways. 
How to Cancel Peacock Subscription Through Spectrum? 
Some users redeem the subscription service offered via the ISP. If you want to cancel before that offer expires, here is what you need to do: 
Log in to your Spectrum account. 

Go to upcoming payments. 

Click on the Cancel Payments option. 

Click on Cancel Payment from the prompt that shows up. 

Select Confirm. 
You will see a confirmation message on the screen. The ISP offer for the subscription is similar to the one by Sling TV and you can cancel at any time. If your offer has already expired, you may be paying for Peacock Premium. You can always change your plan and downgrade it before your next payment cycle starts. 
How to Cancel Peacock Free Trial Before It Ends?
You can also get Peacock TV 7-day free trial. Similar to other free trials like Amazon Prime or Netflix, you have to cancel it before the time ends. Otherwise, the subscription usually renews on its own and you will be charged on your account.  
If you don't know how to cancel Peacock free trial, it is easier than you think. All you have to do is to log in to your account and open the Profile settings. You can either cancel your plan or downgrade to the free version of Peacock. 
Downgrade Your Peacock TV Premium Plan to Free Plan 
If you subscribed to the Peacock plans directly through the provider's website, things can be a little different for you. The streaming service offers three different plans for its users: Free, Premium, and Plus. If you are using the Premium or Plus plan, you can downgrade any time to the free plan. 
The streaming service is different because you can access some free content with ads. This could be similar to Spotify as even if you cancel Spotify Premium, you can still access free music. Other streaming services like HBO Max, Netflix, or Disney+ don't have a free plan. You might be able to bag in a month or two of free trials, but when they end, you have to pay for streaming. 
Here is how to cancel the Peacock Premium plan by downgrading it:  
Log in to your Peacock account. 

Go to Plans & Payments. 

Click on Change Plan. 

Check the box in front of Peacock Free. 

Pick one reason why you want to change your plan. 

Press Confirm. 
You won't find the Cancel subscription button, because there isn't one. The free plan is the closest you can get to cancel the service from the website directly. You will be able to access your Premium account till the end of the payment cycle. Then, you can only watch the free access titles which are still pretty great. 
How to Delete Your Peacock Plan and Data Entirely?
Most people are okay with downgrading their Peacock plan. Because they don't have to worry about paying for the free plan and can still enjoy some free content if they want to. But that could mean that you are stuck with the NBC streaming service for life. So, some people would only feel at ease if there was no record of them ever having a Peacock account. 
You can do this by going to NBCUniversal's official website and filling out a request to delete all your data. Most USA residents can fill out the online form except in some areas in California where this isn't possible. Make sure that you write "Peacock" in the Applicable Brands section and NBC will delete your account for good.
Disclaimer: To our knowledge, we have made all the required efforts towards obtaining owner/publisher approval for the use of images in VISIONECLICK.COM blog posts. However, if you find violations of any sorts regarding any image, please feel free to contact us. Prices and packages mentioned may vary with time and the specific locations.