5 Best Wi-Fi Extenders 2022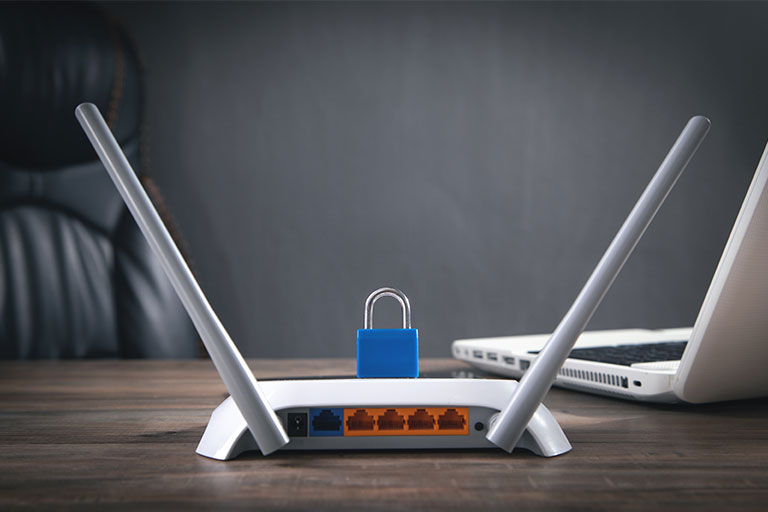 Slow and disrupted wifi problems are a real thing for many people. Even if you have a great internet connection, the reliability of the network can rely a lot on the router model and efficiency. However, it isn't unfixable and you can use wifi extenders and signal boosters to make things better. Some of the best Wifi extenders can potentially nullify any dead zones in your home or office building. As a result, you can enjoy more bandwidth and a stable connection.  
There are many different types, manufacturers, and models of wifi extenders and each can be more apt for a certain setting. For instance, you may want to get one with a wider range if you want to improve the wifi signal upstairs. Similarly, the choice can be different if you are on a budget. So, this is the ultimate guide to picking the best extender for you. 
How to Choose the Best Wifi Extender for Your Home? 
There can be a number of reasons why one wifi extender may be better for you than the other. Therefore, you need to know what you should look for in a wifi extender before you get one. Here are a few things that you should keep in mind: 
The available wifi frequency bands. 

Number of available ports.

Extender's range according to your needs. 

Price point according to your budget. 

Wifi specification support like wifi 4, 5, or 6. 

Number of users on your network. 

The size of your home or office space.
Wifi extenders can increase the range of your internet connection and are mostly compatible with all networks like Cox wifi or satellite routers. So, the most important consideration should be deciding whether you prioritize range or a low price.
Best Wifi Extenders That You Should Consider 
Wifi extenders can enhance your home Wi-Fi network but the key is to know which one is best for you. Here are some of the top picks and how they compare to each other.
| | | | | | |
| --- | --- | --- | --- | --- | --- |
| Specifications  | NETGEAR EX7700  | TP-Link TL-WA855RE  | TP-Link RE450  | Linksys RE7000  | NETGEAR EX6120 |
| Link To Buy | | | | | |
| Standard  | Wifi 5 | Wifi 4 | Wifi 5 | Wifi 5 | Wifi 5 |
| Max Throughput  | 2200 Mbps | 300 Mbps | 1750 Mbps | 1900 Mbps | 1200 Mbps |
| Antennas  | 6 | 2 | 3 | 4 | 2 |
| Streams  | 2 or 4 | 2 | 3 | 3 | 2 |
| Band 1  | Up to 400 Mbps (2.4 GHz) | Up to 300 Mbps (2.4 GHz) | Up to 450 Mbps (2.4 GHz) | Up to 600 Mbps (2.4 GHz) | Up to 300 Mbps (2.4 GHz) |
| Band 2  | Up to 866 Mbps (5 GHz) | – | Up to 1300 Mbps (5 GHz) | Up to 1300 Mbps (5 GHz) | Up to 866 Mbps (5 GHz) |
| Band 3  | Up to 1733 Mbps (5GHz) | – | – | – | – |
| Range  | 2300 sq. Ft. | 886 sq. Ft. | 2000 sq. Ft. | 2500 sq. Ft. | 1500 sq. Ft. |
| Gigabit Ethernet Ports  | 4 | 1 | 1 | 1 | 1 |
| USB-A Ports  | 1 | N/A | N/A | N/A | N/A |
Wifi Extenders vs Repeaters vs Boosters 
Extenders, repeaters, and boosters are often used synonymously because of their similar jobs. However, the basic differences are stark and they can't be confused for the same device. If you want to find the best Wifi extenders, you need to know what you're looking for. You don't want to end up getting a repeater instead. 
A wifi extender catches the signals from your broadband router and retransmits them. It is important to note that it will still be the same network and it does not create a new SSID. You can place an extender in your router's range so it can catch the signals wirelessly or you can also connect them using an Ethernet cable. If you think this is what you require, you can pick one from the list of best wifi extenders in the table. 
It essentially does the same thing as an extender but there is a key difference. The repeater will create a new network from your Wifi with a new SSID. So, you will have to reconfigure your devices to connect to the repeater.  
It is the third type of device that is essentially very different from the other two. It is usually a small device that you can plug into your router directly. A booster can have antennas that are much stronger than the router itself. Thus, enhancing and amplifying the wifi signals coming from the router.  
Alternative Solutions to a Wifi Extender 
If your connection is weak, boosters and repeaters can help you out. However, that isn't always the case. Wifi troubles can usually have other simple fixes and troubleshooting methods. If your connection is down the first thing you should check is your dues clearances. If you forgot your Cox bill pay amount due date, it might be the reason for the disconnection. You should immediately call customer service and sort things out with your ISP. 
Adding repeaters and extenders could potentially reduce your bandwidth and spread it across all the devices. Spectrum internet prices can also increase if you upgrade to packages with more bandwidth or speed. So, you should first make sure that your router is working fine. Check all the hardware like routers, cables, and plugs. Make sure that your router has been upgraded to the latest firmware.  
If you still don't find a solution, you should consider the best wifi extenders to boost signal strength. You should keep in mind your budget, coverage area, and the number of users before choosing the overall best choice for yourself. 
FAQs
Why should I get a Wifi extender? 
An extender can amplify the signals from a router without creating a new SSID and you won't have to reconfigure your devices.  
What does a Wifi extender do? 
Refer to the heading "Wifi Extender" to know the utility and advantages of a wifi extender. 
Wifi extenders can be extremely useful and effective for retransmitting wifi signals from your broadband router. 
Which is the best Wifi extender? 
The best wifi extender can depend on the criteria you choose based on your needs and budget.  
Disclaimer: To our knowledge, we have made all the required efforts towards obtaining owner/publisher approval for the use of images in VISIONECLICK.COM blog posts. However, if you find violations of any sorts regarding any image, please feel free to contact us. Prices and packages mentioned may vary with time and the specific locations.