A Guide on Router Placement For Best Internet Speeds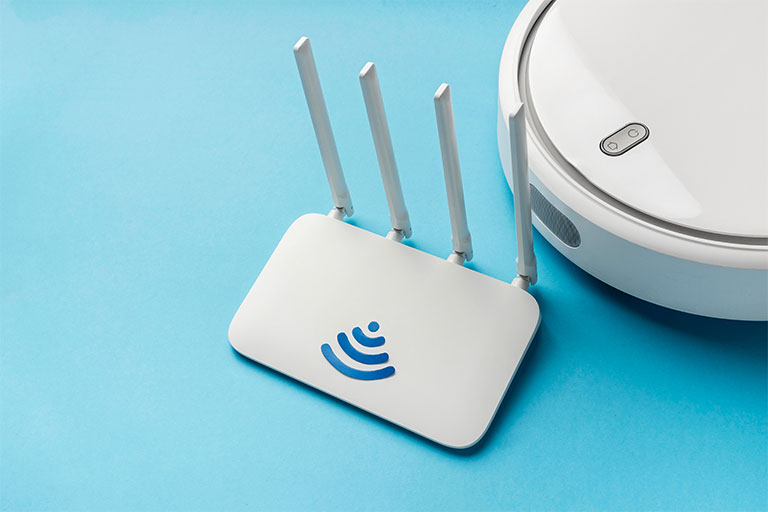 Today, the internet is one of the most important tools. It's easy to find things and content related to fashion, beauty, medicine, health, sports, and entertainment on the web. In fact, several sectors like education and sports are shifting online to promote further growth and progress. In addition to this, the internet helps you keep up-to-date with the latest news, current affairs, and world updates.
You can also find a variety of streaming platforms like Netflix, Amazon Prime, and Hulu for all your entertainment needs. In this context, it's also important to look for the best router for streaming. If you want to boost your WiFi's speed to make the most of your online experience, consider router positioning.
Here's all you need to know about this.  
Where Should You Place Your Router?
Several internet users underestimate the importance of their router's position on internet speed. If you want to make the most of services like Cox internet plans, make sure that your router is appropriately positioned. This directly affects factors like signals, lag, and stability. Therefore, it's essential for you to carefully choose where you place this device. Here's where you should consider placing the modem for enhanced speed.  
Suggested Read: What Channel is TLC on Cox?
Choose a Central Location 
This is one of the most important factors when choosing your router placement. A central location means that your device is in the forefront and has a better chance of performing because of this. Therefore, position your router in an area or room where you or your family are likely to use the internet more often.  
However, this central location also depends on the kind of space you live in. If there are multiple floors, make sure that your modem is placed on the middle one. Choosing a central location for internet usage also allows you to keep a better eye on children. You can also consider routers for parental controls if you want to increase surveillance. When your device is placed in a key location, you are likely to notice enhanced browsing and streaming speeds. However, a 'central' setting doesn't necessarily translate to the middle in this context. In fact, this just means that your router should be in a location that is close to where most internet activity takes place.  
Suggested Read: Best Fixed Wireless Internet Providers 2022
Keep it Away from Clutter
When you're choosing your device's location, make sure that it is placed away from any clutter or large objects. These can obstruct signal strength and lead to a weak connection. Therefore, make sure that your modem is free from all such objects. Choose a place that is both central and spacious. Your router should have enough room to transmit signals that are both regular and efficient. As a result, you will experience uninterrupted WiFi speed.
However, if your device is surrounded by several objects, expect challenges like an irregular connection and slow speed. Another way to ensure uninterrupted speed is by using tools like Optimum bill pay to make timely payments. With this, the chances of lag are reduced.  
Place it on an Elevated Surface
If you want a regular internet connection and great WiFi speeds, make sure that your router is placed on an elevated surface. This is important because positioning your device on a flat surface has significant effects on speed, signal strength, and efficiency. When you elevate your router, it has better chances of transmitting signals and improving your browsing and streaming experience.
Suggested Read: Flexible CenturyLink Customer Service Hours May be the Answer!
However, if you're planning on using the internet while on the floor, then an elevated surface is not the best idea. In this case, you can keep your device on the floor. You won't have to worry about router placement with services like self-installing Cox. This is because such devices are capable of determining what spaces are best-suited for them.
Places to Avoid
When you're considering places for your routers, keep in mind the dangers and drawbacks of specific locations. For instance, avoid placing your device in the kitchen. This is because substances like water and heat can tamper with its wiring and signal strength. In addition to this, steer clear of thick walls when determining router placement. These can block signals, leading to slow strength and higher lag. Moreover, ensure that it's not placed too close to your neighbors. They can use your WiFi, leading to greater data consumption.  Here's what you need to know about this. 
Suggested Read: 9 Amazing ways the internet has taken over the traditional workplaces
Kitchens
When you place your router in a kitchen, it will be exposed to dangers like excessive heat and various sources of water. This means that the electrical equipment of your modem may be damaged because of these factors. Most cables and wires react aggressively when they interact with water. This can lead to a slow and irregular connection. In fact, you may even have to replace your wires or cables if you keep your device here too long. 
Close to Thick Walls
Signal strength is essential for WiFi speed. If this is interrupted in any form, you will notice lower-quality browsing and streaming. This is why routers should be placed in open spaces. If you position them behind or near thick walls, their signals will be blocked. In addition to this, such walls make it hard for your connection to reach every corner of the house or space. In fact, it severely limits its potential and capacity. Instead, consider placing your device in an elevated position away from heavy and thick objects. Make sure nothing is blocking or obstructing the modem. 
Suggested Read: Tired of Targeted Ads on Facebook? Here's How to Block Ads!
The Bottom Line
If you want to make the most of your internet speed, it's important to position your modem correctly. You should place it in a central location, away from clutter. Moreover, keep it placed on an elevated surface.
Disclaimer: To our knowledge, we have made all the required efforts towards obtaining owner/publisher approval for the use of images in VISIONECLICK.COM blog posts. However, if you find violations of any sorts regarding any image, please feel free to contact us. Prices and packages mentioned may vary with time and the specific locations.