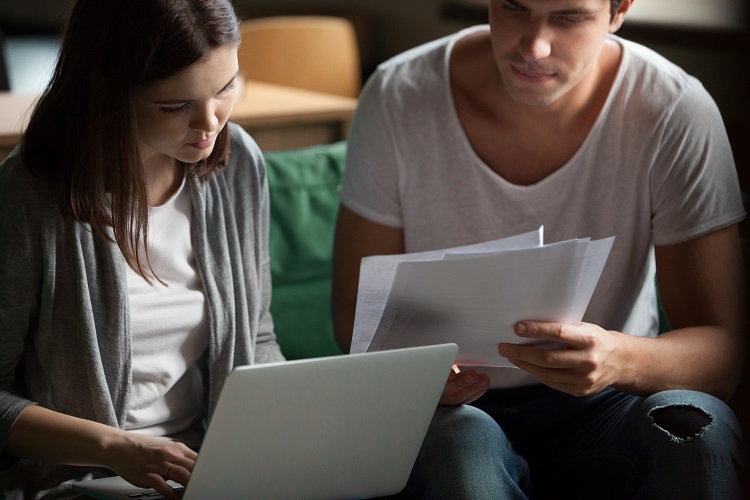 The Frontier Hidden Fees on Your Bill
Something that the majority of the telecommunication service providers aims at doing is not keeping any cost hidden from the subscribers. The moto, 'NO HIDDEN COSTS' is popular among many. However, this will come to you as a surprise that Frontier hidden fees exist.
And this blog aims at discussing all those 'hidden' costs that may or may not be a part of your Frontier bill.
What is The Frontier Hidden Fees?
The costs that are to be discussed in this blog may not necessarily be 'hidden.' You can also refer to them as costs that you might be unaware of. Here is a comprehensive list of all those costs in your Frontier Bill that you may be unaware of.
Late Payment Fees
If you are of the thought that Frontier will not charge you a penalty for making a late payment, you are wrong. The company will make sure that you pay an amount of up to $10 as a penalty fee for late payment. If you are curious, whether you are eligible for late fee payment or not, look under the 'other service charges' the next time your bill arrives. Or the next time you view it online.
Frontier Cancellation Fees
You may or may not be a candidate for making a payment for canceling service. If you have subscribed to FiOS Internet only or any of Frontier's Internet plans, you will have to look at the policy. If there are no contracts involved, then you can relax. As this means that you will not have to pay a cancellation fee if you decide to discontinue the subscription for that particular plan.
However, you should worry if you signed up for a plan that involves a contract. Because this could mean an early termination fee of up to $400. To make it easy for you, these are plans that require a two-year agreement. Therefore, be careful when subscribing to such plans.
Expired Promotional Plan
You might have subscribed to promotional Frontier bundles or plans. If so, do not be surprised if an extra amount appears on your bill after the expiration of the plan. Because during the promotional period, certain costs for specified plans will stay the same without any hike in them. However, you will have to keep in mind the date on which the promotion ends.
Addition of a New Service(s)
There may be instances when you subscribe to a new service(s) and forget about it. Even if you don't, following are some of the charges you can expect to be a part of your bill after you subscribe to a new service:
Partial month charges- if you subscribe to a service somewhere in between the month.
Installation or set-up charges.
Long Distance Charges
You may have made use of the long-distance call feature more than you should have. If so, this will reflect in your bill.
Event and On-Demand Charges
These charges are related to your Frontier Cable TV plans. If you choose to pay per use or the rental or purchase services for videos, then you will receive a bill more than the usual.
Toll Charges
Using Frontier's voice service at your ease can be hefty on your pocket as well. Some of the calls that you should be careful about while making include directory assistant calls, collect calls, and international calls. Have a look at the section with the call details in your bill to see if you have been charged for making any such calls.
Charges for Unused Feature
There is a possibility that you are paying a cost for features that you do not use or have subscribed to, to begin with. This is common with the Three-Way call feature. You may not know, but the system might activate this feature without you knowing.
This happens in cases when you make a call using the cordless phone. If you dial another number immediately after disconnecting a call, the system will mistakenly activate the Three-Way call feature. Therefore, make sure that you wait for a few minutes after disconnecting the call and before you make another call.
Unpaid Balance
Check the Account Summary section of your bill to see if you have to pay for an unpaid balance. This will appear in the Balance Forward section. However, make sure that you are being charged the correct amount.
Setup and Installation Fees
When it comes to Frontier Internet prices, then you have to pay an installation fee of $75. However, you can get rid of this fee if you sign up for a two-year agreement for the Internet service.
That's pretty much all about the Frontier hidden fees. If you still have queries of any sort, feel free to log onto the company's website. Or contact Frontier's helpline for further guidance. The reps will answer all your concerns and queries.
Frequently Asked Questions:
How can I pay my Frontier bill?
Call the Frontier automated phone number if you wish to make the payment via phone. Or log in to your Frontier account to make payment online. You can also make payment through MyFrontier app or ACH payment.
Can I cancel Frontier Online?
No, you cannot cancel your service online or via email. You will have to make a call to do so.
Can I pay Frontier through PayPal?
No, you cannot. The available options include paying through email, paying at agent locations, paying at a frontier retail store, enroll in AutoPay, pay via the phone or pay through the app.
Disclaimer: To our knowledge, we have made all the required efforts towards obtaining owner/publisher approval for the use of images in VISIONECLICK.COM blog posts. However, if you find violations of any sorts regarding any image, please feel free to contact us. Prices and packages mentioned may vary with time and the specific locations.