What Internet Connections Can Withstand Harsh Weather?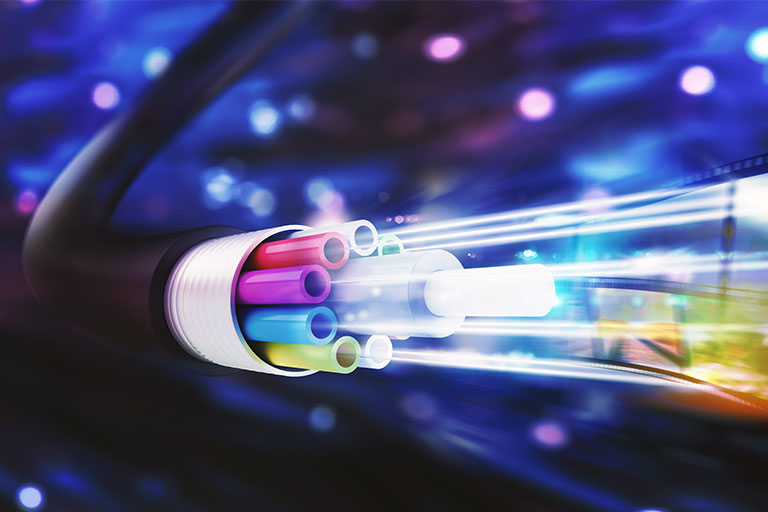 The internet is becoming increasingly important today. It simplifies processes and offers greater convenience. In fact, all major sectors related to business, sports, healthcare, and even education are largely dependent on the internet. This is because this tool helps speed up progress and development. In this context, it's important to have a connection that is stable and reliable. However, your network may slow down in harsh weather conditions. If you live in such a climate, you may require specific internet types for securing your home connection. Here's all you need to know about the internet and extreme weather.  
How Can Weather Affect Your Connection?
Despite growing technology and innovation, there are still several types of internet connections that are affected directly by the weather. As a result, it's important to consider reliable services like Cox internet service. With this, your network is less likely to go down.  
Harsh weather conditions such as heavy rain or extreme snowfall may affect your internet in the following ways.  
One of the most common impacts of weather on the internet is slow speed. When the area you're in faces rain or thunderstorms, cables may be affected. In fact, they have a higher chance of being damaged in such conditions. In this context, your connection will suffer too. Without appropriate cables, your signal will suffer. This leads to slow and sluggish WIFi. As a result, you may find it challenging to browse or stream online.  
With harsh weather conditions, there are greater chances of outages taking place. This can lead to an irregular and redundant internet connection. Outages can be sudden and may take several hours to fix. Therefore, there's not much you can do in this context. However, you can always contact the provider directly if you want information on the source of the outage.  
If you're in a location that frequently experiences heavy rain or snowstorms, you're likely to face signal interferences. Signal strength is often directly affected by such factors. In fact, satellite internet is typically the most affected category of internet connection. 
However, you can still minimize the chances of signal interference if your internet freezes. Try securing your router and devices. This can protect them against rain and snow.
Peak Traffic
Bad weather conditions mean that more people are trapped inside. They prefer staying indoors to ward off the cold or heavy rainfall. In addition to this, extreme weather also increases the chances of accidents and traffic jams. Therefore, going out is not an option for most people. In this case, they have limited options for entertainment. The internet plays an important role here. It acts as an efficient tool to help ward off boredom and redundancy.
A large number of internet users can enjoy streaming platforms like Netflix or Amazon Prime. In addition to this, they can also make the most of social media sites like Facebook, Tik Tok, Instagram, and Twitter. In this context, there are greater chances of lag and irregularities because of peak traffic. In order to avoid this, consider disconnecting some of your devices and moving your router to a more central location.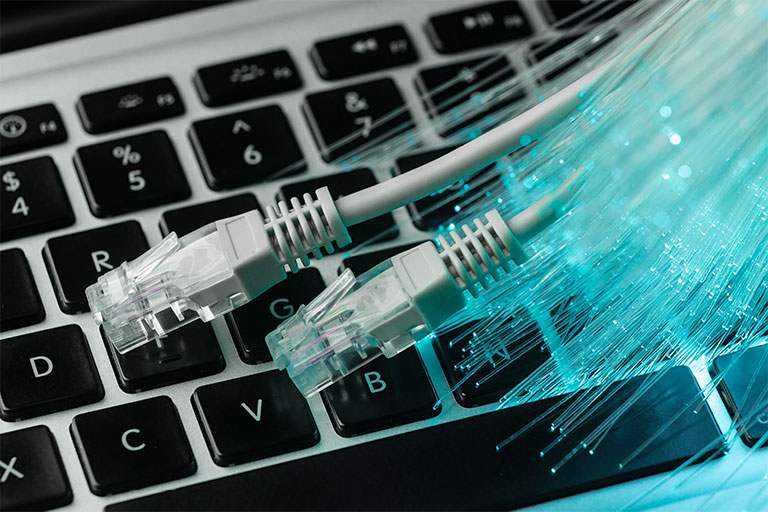 Damage to Infrastructure
Rainfall, thunderstorms, or excessive rainfall can also lead to great infrastructure damage. If you have a wired connection, this can directly affect the speed and the signals. As a result, you may experience network issues, constant interruptions, and frequent outages. In most cases, this is a direct result of damage to wires, cables, or other equipment. If the snowstorm in your area is bad enough, you may even witness frozen cable lines. 
The Main Types of Internet That Are Most Affected by Bad Weather
There are certain types of internet that are more vulnerable to weather conditions like rainfall and snowstorms than other variations. Thus, if you experience such weather frequently, avoid using this form of internet. These include the following: 
Satellite internet 

Fixed Wireless Internet 
Which Internet Services Are Good for Extreme Weather?
Here's the good news. Not all types of internet are affected by extreme weather conditions. In fact, there are a large number of networks that can easily withstand harsh weather. This is possible because of greater access to technology and innovation. If you live in locations that frequently experience turbulent weather, consider getting wired connections. Such networks aren't strongly affected by weather and can still perform relatively well despite extreme conditions. You can use services like Altice One Optimum to enjoy high-speed internet. Here are the top wired connections that work in extreme weather.  
These types of networks work because they connect directly to your home. This significantly reduces the chances of connection disruptions. Thus, you can enjoy services like Spectrum internet plans that run on fiber internet.  
Top Internet Providers to Consider 
If you're looking for internet providers that offer reliable services in harsh weather conditions, consider the following.  
AT&T Internet 

Hawaiian Telecom 

Astound Broadband Powered by Wave 

Cox Communications 

Astound Broadband Powered by RCN 
Optimum 

Astound Broadband Powered by Wave,  
Internet connections can face a large number of irregularities in extreme weather. Slow speed, outages, and signal interruptions are some of these challenges. If you want a reliable connection, try DSL, Fiber, or Cable internet.  
FAQs
What internet providers are best for harsh weather? 
Hawaiian Telecom, Astound Broadband Powered by Wave, Cox Communications, and Astound Broadband Powered by RCN are some of the most suitable ones.  
How can the weather affect my internet connection? 
Harsh weather conditions can lead to slow internet, weak signal strength, and greater outages.  
What type of internet should you get for harsh weather? 
If you want a stable connection, consider wired connections like DSL, Cable, and Fiber internet.  
Why is wired internet better for extreme weather? 
Such networks aren't strongly affected by weather and can still perform relatively well despite extreme conditions. 
What are the worst forms of internet for bad weather? 
Satellite internet and fixed wireless is most vulnerable to bad weather.  
Disclaimer: To our knowledge, we have made all the required efforts towards obtaining owner/publisher approval for the use of images in VISIONECLICK.COM blog posts. However, if you find violations of any sorts regarding any image, please feel free to contact us. Prices and packages mentioned may vary with time and the specific locations.