How to Watch UFC and Bellator MMA?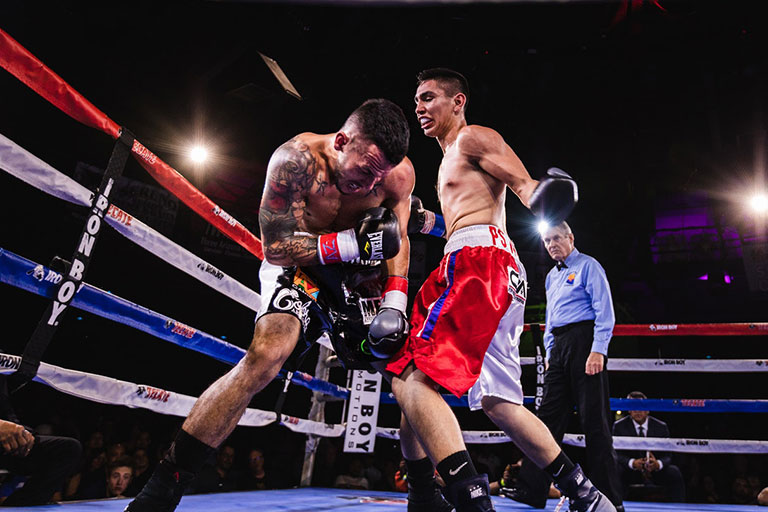 Pexels.com
Professional sports offer welcome relief to American fans from the rigors of daily life. Of course, the COVID-19 pandemic has really disrupted most professional sports schedules. And since most professional sports like the NFL, NBA, or NHL are seasonal, that means there have been even fewer live sports events to watch in 2020. Thank the gods of sport that professional MMA sports have remained on-track, letting us distract ourselves from what's going on out there. If you haven't been keeping up with UFC or Bellator, then you have been missing out on sports entertainment considerably. This blog will show you how you can catch live mixed martial arts action.  
How to Watch MMA Events from UFC or Bellator
Mixed martial arts, being a combat sport, isn't seasonal. Meaning, the UFC, and Bellator keep banging out fights all year round. If you're keeping up with recent and future fight cards, you will know there's fight night in the octagon nearly every weekend. Combat sports like boxing, kickboxing, or even Muay Thai have always captured the imagination of audiences across the world. MMA combines popular forms of martial arts, such as jiu-jitsu, kickboxing, wrestling, straight boxing, and even sambo to offer one of the most competitive sports in the world.
UFC and Bellator have been around for a while. But over recent years, they have both really found a place for themselves on the sports map. Thanks to electrifying fighters like Connor McGregor, Khabib Nurmagomedov, Khamzat Chimaev, Israel Adesanya, Yoel Romero, and many others, MMA has now become a household name. MMA Pay-Per-View volume has been outdoing boxing for some time now. Nearly every major city has a gym that trains people in Bellator or UFC MMA guidelines. Unfortunately, this also means watching Bellator or UFC MMA fights can be tricky on conventional cable or satellite TV. But don't worry, this blog has a few ways you can watch live MMA action. Let's discuss:
The Channels You Need to Watch MMA Events
The Best Providers Offering Sports Coverage Channels
Live Streaming Providers UFC and Bellator MMA Events
Streaming Apps Carrying UFC and Bellator Fights
Read on for a closer look below.
The Channels You Need to Watch MMA Events
The UFC offers some of the highest-rated sports content in the world. UFC fight nights routinely gather more views than professional boxing. That means the broadcasting rights to UFC are very valuable and jealously guarded. You can watch its events exclusively on ESPN as well as on the network's streaming app ESPN+. The app also contains archives of almost every fight since the beginning. So if you want to dive deep into the content, you'll do well to subscribe to the ESPN streaming app.  
Bellator doesn't have as big a following as UFC, but the MMA fighting platform still garners a large viewing with every event. Currently, CBS Sports is the only channel with the rights to carry live Bellator fights. In addition, if you're looking to stream fight nights, the popular sports streaming app DAZN might be a good choice for you.
Suggested Post: ATT Unlimited Hotspot
The Best Providers Offering Sports Coverage Channels
Cable TV still remains the most popular way to get broadcast entertainment by far. One advantage cable has over many live streaming services is that it usually has exclusive broadcast rights for news and sports events. That is why cable is still a mainstay in most sports-loving households. Here are a few providers that offer plans with the channels you need:
Cox
Cox Communications is a leading communications and entertainment provider in the United States. Offering high-speed broadband, HD digital cable, and advanced home phone services, Cox is the largest privately-owned telecommunications company in the US. The provider serves more than 6 million residences and businesses across 18 states including Arizona, California, Florida, and Nevada. Cox offers CBS Sports and ESPN on several plans, but both these channels are only available in the Cox Contour Ultimate package. The plan comes with a lineup of over 250 channels.
Optimum
Owned by Altice USA, Optimum is a key player in the American cable TV, broadband, and residential voice service industry. Optimum was ranked the eighth-largest phone provider in the country, with services spanning New York, New Jersey, Pennsylvania, and Connecticut. The provider's services are available to approximately 12.9 million residents in the area. Optimum offers ESPN and CBS Sports Network on all three of its TV plans. That means you get UFC and Bellator action with:
Optimum Core TV basic cable plan with over 220 channels.

Optimum Select TV with upwards of 340 channels.

Optimum Premier TV with over 420 channels in its lineup.
Live Streaming Providers for UFC and Bellator MMA Events
Live streaming sports events might trigger some concerns. You might even be asking yourself, is streaming illegal? The short answer is, it depends. If you're using a shady link from a person who does not have the right to broadcast UFC or Bellator fights, then it is most definitely illegal. However, cable providers aren't the only medium that carries ESPN and CBS Sports Network. Both channels are available on nearly every major TV streaming platform other than SlingTV. That means if you're a streaming fan as opposed to conventional cable, you may find it easier to watch UFC and Bellator fights on:
YouTube TV

fuboTV – Family
Streaming Apps 
As discussed above, ESPN+ is one of the best streaming apps for UFC content. However, the company has its own streaming app as well called the UFC Fight Pass. The app subscription does not include streaming pay-per-view events, but you can still pay to watch them on the app. UFC Fight Pass has even more content than ESPN+ and carries classic fights, major events, and even fight analysis shows.
DAZN which is pronounced "da zone", is another streaming app that covers Bellator content. It has all Bellator bouts that never made it to a CBS Sports Network broadcast. It also carries live post-fight interviews and archives of major professional boxing matches.
ViacomCBS owns Pluto TV. It is also the same company that owns Bellator MMA. The free streaming app has a channel specifically dedicated to nearly 500 past Bellator fights, and the number keeps growing. The only problem is commercial blocks that you can't skip, but that's still a small price to pay for streaming free fight footage.   
Disclaimer: To our knowledge, we have made all the required efforts towards obtaining owner/publisher approval for the use of images in VISIONECLICK.COM blog posts. However, if you find violations of any sorts regarding any image, please feel free to contact us. Prices and packages mentioned may vary with time and the specific locations.