Google Fiber – All You Need to Know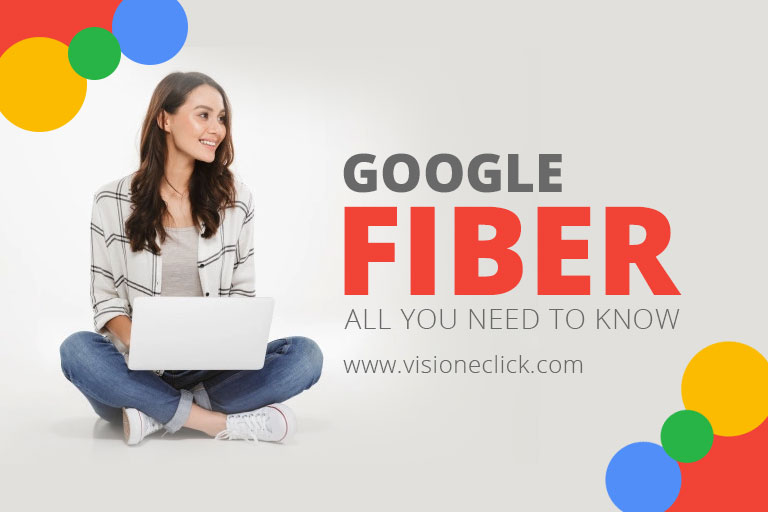 In today's fast-paced world, everything is dependent on the internet. Entertainment, education, business, sports, and even healthcare industries are largely reliant on this tool to fulfill their functions and enhance progress.  
With a large number of industries and sectors moving to digital spaces, it's important to have a stable internet connection. This is why several people around the globe are looking to install fiber optic internet. Google recently came out with a high-speed internet service to enhance connectivity and networking. This service is gaining popularity because of its speed and other features. Here's all you need to know about Google Fiber.  
Google Fiber is Google's high-speed internet service that makes use of fiber optic cables to provide high speed and connectivity. This service initially launched in 2010, however, Google Fiber's development has been slow since its inception. With greater access to information through cost-effective internet packages such as Optimum internet plans, many people are learning about the advantages of fiber optic connections.  
Therefore, this type of internet is gaining momentum. However, Google only managed to roll out its service across limited cities in the United States. Currently, its development is beginning to gain speed with the involvement of 5G. Today, it's available in 12 counties and cities across the US.  
Suggested Read:All About 6G and Its Super-Fast Speeds
Who Can Get Google Fiber?
Google's recent high-speed internet service is available only in the United States currently. You can find it across 12 countries in the US. Along with this, Google Fiber Webpass is a fixed wireless internet service that is available in regions where Fiber doesn't have a fiber network yet. This is also available in an additional seven cities.  
Here are some of the cities and counties where Google Fiber is available: 
Atlanta, Georgia 

Kansas City, Kansas/Missouri 

West Des Moines, Iowa 

The Triangle, North Carolina 

San Antonio, Texas 
Here are some of the cities and counties where Google Fiber Webpass is available: 
One of the greatest attributes of Google Fiber is its speed. While this is one of the important factors for users to consider when looking for the best fiber internet providers, Google Fiber also provides a wide array of other services. In addition to this, it has been able to make its way to the top speeds in the United States. Only a handful of companies offer speeds that can go up to 1,000 Mbs or 1 Gps. Furthermore, users can also enjoy limited lag, higher resolutions, and enhanced efficiency.  
However, Google Fiber acts as a shared network. This can pose a significant problem, like with most broadband internet services. A shared network means that if there are a large number of people online simultaneously, there's a good chance users can experience slow speeds.  
But here's the good news. Google Fiber is a high-speed network. It has the ability to support over 1,000 Mbs. With such a high bandwidth, there are fewer chances of you experiencing lag or slowdowns. Therefore, your individual bandwidth won't be affected by how much data people around you are consuming.  
Suggested Read:What is Over-The-Air Television (OTA)?
Google Fiber offers a large variety of prices, promotions, and deals for its customers. However, these vary with different districts and cities. For most customers, Fiber services start at $70 monthly for 100 Mbps. This package, known as Fiber 100, is one of the most popular used basic packages. Under the same budget, Google Fiber users can also avail the 1 Gig package. 
 This provides speeds up to 1000 Mbps with no data caps or annual service contracts. For $60 per month, you can also get WEBPASS. This gets you 100 to 1000 Mbps depending on where you live. Like the previous packages, this also includes no data caps. In addition to this, Google Fiber also allows customers to avail of bundle offers and deals. Bundles such as Cox bundle deals are a popular way for customers to get good deals on internet, TV, and phone services.  
This includes TV, internet, and phone services. These packages start at $50 and can go up to $70. Depending on the package you choose, you can get speeds of 100 Mbps to 1000 Mbps. When bundled with TV and phone services, you can significantly reduce pricing.  
Suggested Read : 5 Ways to Detect If Someone's Stealing Your Internet
What to Expect in the Future? 
Google Fiber's development has taken a long time to materialize. And even now, it's not complete or even pervasive. It's still only available in a handful of cities and counties. In fact, Google pulled its broadband services from some of these districts. However, with collaborations with companies and investors and through greater involvement in 5G networks,  
Google Fiber is expected to finally make some progress on its high-speed internet service. There are also plans to further expand in current markets. In the Salt Lake Valley near Utah, customers can expect enhanced services. Google Fiber is likely to launch its new 2 Gbps service which will lead to faster speed, increased efficiency, and decreased lag. This service is already available in areas like Nashville, Austin, and Atlanta.  
Google Fiber's new 2 Gps service is one of the most popular internet deals in the market. This is because there are still very few providers that offer such speeds with additional services.
Suggested Read:How to Speed Up Your Internet without Paying a Dime?
Conclusion
In order to take advantage of all of Google Fiber's services and deals, it's important for you to be living in a Google Fiber city. This is a prerequisite because the internet service will only be available to you if you're located in such an area. If you want to know whether Google Fiber is available in your area, you can contact their helpline for any questions you may have.
Disclaimer: To our knowledge, we have made all the required efforts towards obtaining owner/publisher approval for the use of images in VISIONECLICK.COM blog posts. However, if you find violations of any sorts regarding any image, please feel free to contact us. Prices and packages mentioned may vary with time and the specific locations.